The third MOUZ NXT player moves to MOUZ CS:GO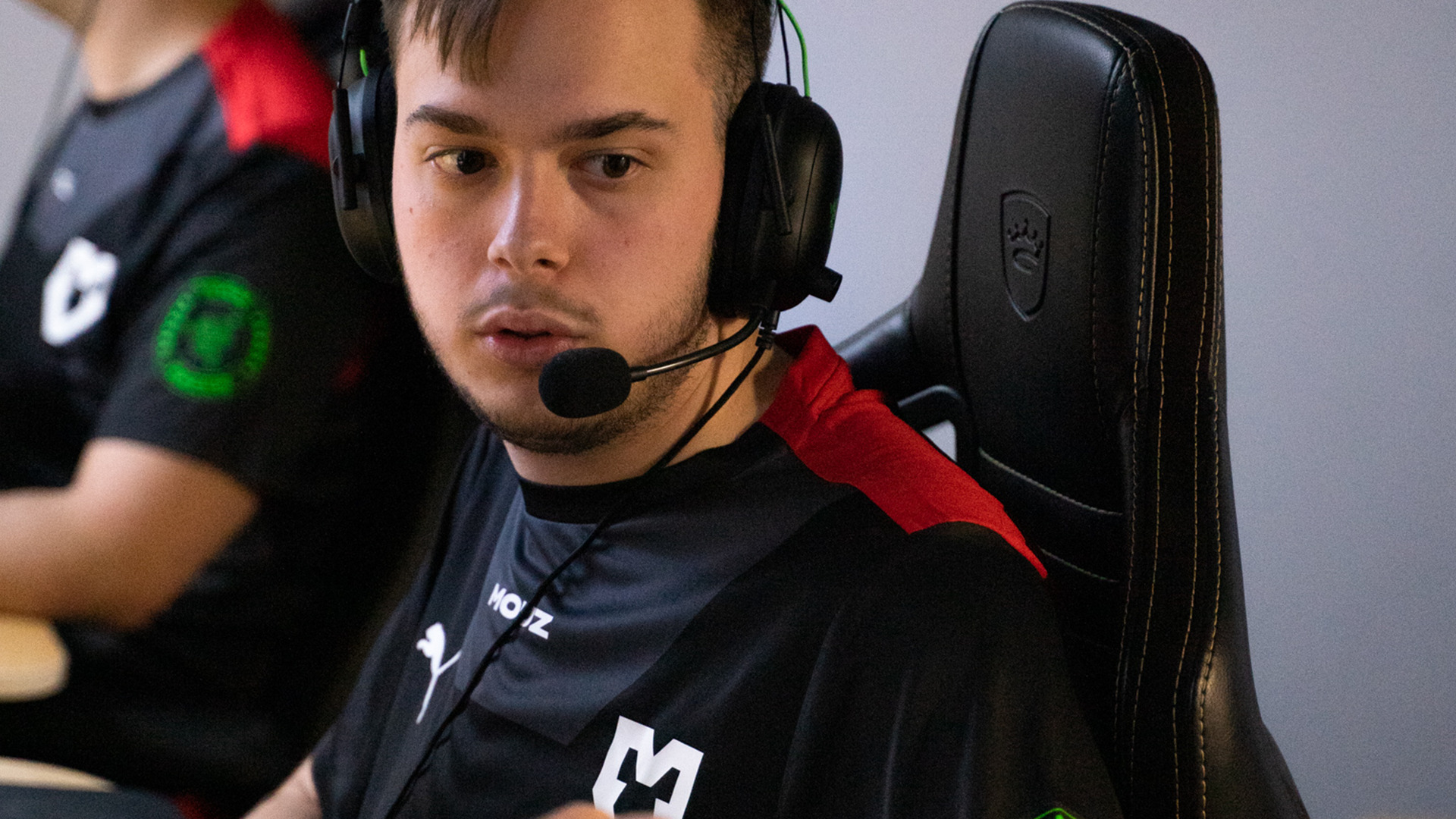 We have a new announcement about our Counter-Strike roster: MOUZ NXT player Dorian "xertioN" Berman gets promoted to MOUZ CS:GO. He is the third player moving up from our academy roster, next to Ádám "torzsi" Torzsás and Jon "JDC" de Castro. The head coach of the CS:GO team also started his journey at MOUZ through coaching MOUZ NXT.
The young Israeli started his journey with MOUZ in June 2021 at the age of 16 and won four titles in the WePlay Academy League in the past year. MOUZ NXT even made it to the top 30 teams in November 2021. Due to the new addition Aurimas "Bymas" Pipiras will not playing for MOUZ CS:GO for the time being.
It's a huge advantage that Dorian is already familiar with the organization and the team members in MOUZ CS:GO. He worked with the coach and our team psychologist before and worked with the management and staff members. It will help him to ease into the high level of performance and deal with the pressure. MOUZ made it back into the top ranks recently, which is undoubtedly a high bar for Dorian and the team. We are confident that he will find his spot in the team, not only does he have the individual skill but also the right mindset, and his former teammates are a great example of how quickly they adapted to the new environment.
Dorian is very excited to take on the challenge and is more than grateful to have the opportunity to prove his skills. He says: "It's been a long-time goal of mine since joining the MOUZ NXT project and I will give my absolute best to help my awesome new teammates and MOUZ to reach new heights and goals." He also shares his thoughts on MOUZ NXT: "I want to give a big thank you to all the teammates I had in NXT, for all the ups and downs we experienced together. I'm very grateful for playing with you all and will always remember the great times we went through together."
At MOUZ we started with MOUZ NXT in June last year and it was a very meaningful project for us where we invested a lot of time, not only on the management side of things but also content and team building. Stefan Wendt, CEO at MOUZ says: "xertioN is a promising player at MOUZ who started his journey with MOUZ NXT. I'm happy that three players and the coach of MOUZ CS:GO come from the academy team, which is a project we only started a little over a year ago. It's our goal to recruit young talent and support their development. JDC, torzsi, and sycrone are prime examples that gaining experience can help with individual talent and a strategic mindset under pressure."
The team will be in Hamburg in the next two weeks to practice with the new lineup and Dorian can familiarize himself with the strategies and new communications. The Bootcamp also serves important aspects like team bonding through fun activities and simply physically sitting next to each other as they would at tournaments. The first big event is the EPL Season 16, which will be in Malta, with our first match on the 14th of September at 12:30 CEST against Heroic.
"I want to give a big thank you to all the teammates I had in NXT, for all the ups and downs we experienced together. I'm very grateful for playing with you all and will always remember the great times we went through together." - xertioN
Stefan

xertioN is a promising player
"xertioN is a promising player at MOUZ who started his journey with MOUZ NXT. I'm happy that three players and the coach of MOUZ CS:GO come from the academy team, which is a project we only started a little over a year ago. It's our goal to recruit young talent and support their development. JDC, torzsi, and sycrone are prime examples that gaining experience can help with individual talent and a strategic mindset under pressure."
xertioN

I will give my absolute best
"It's been a long-time goal of mine since joining the MOUZ NXT project and I will give my absolute best to help my awesome new teammates and MOUZ to reach new heights and goals. I want to give a big thank you to all the teammates I had in NXT, for all the ups and downs we experienced together. I'm very grateful for playing with you all and will always remember the great times we went through together."