The story of mousesports biggest fan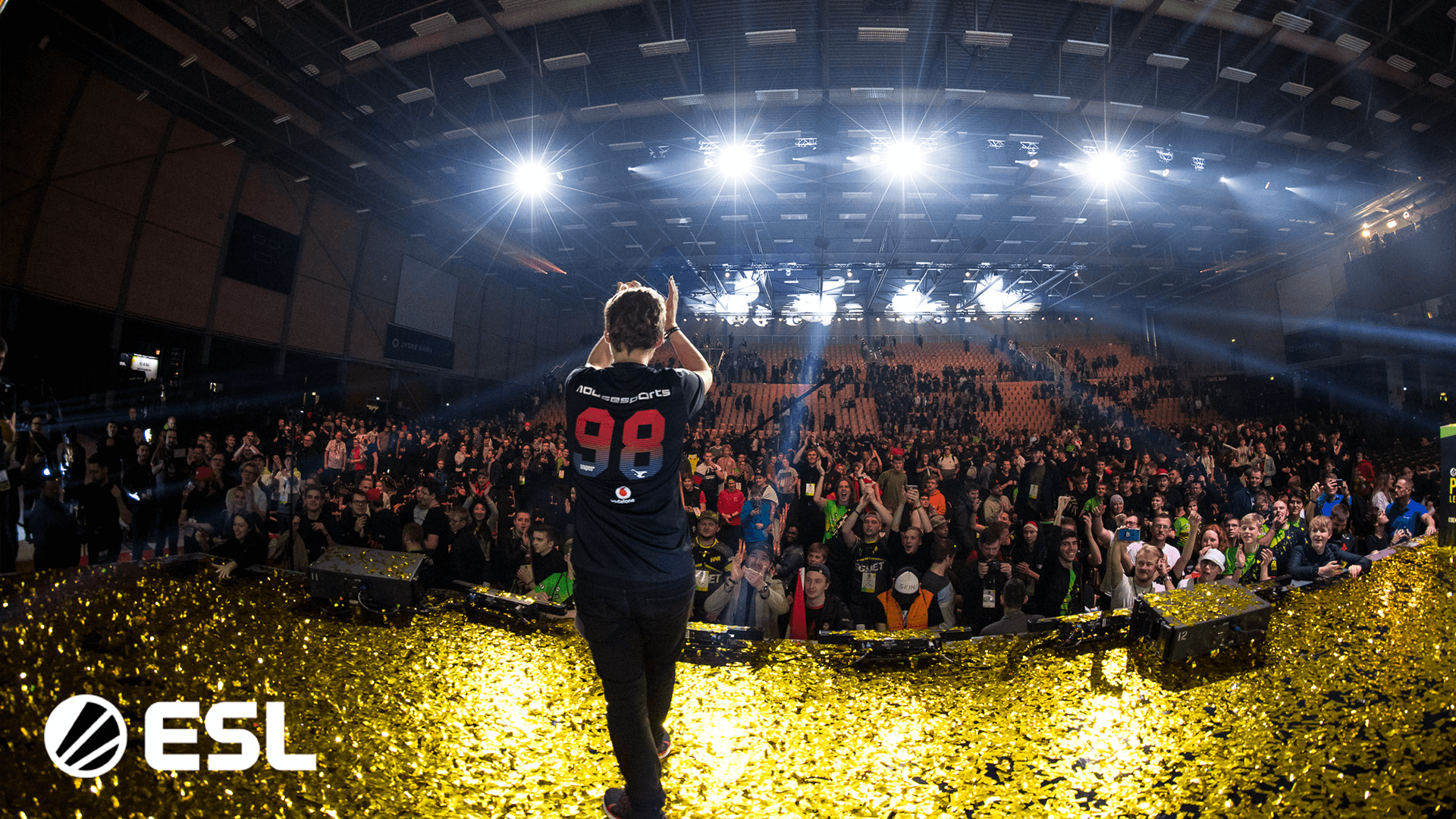 The story of mousesports biggest fan
An esports organisation lives the emotional rollercoaster of winning and losing together with their fans. They are the deciding factor that glues the community together, they laugh and cry with us and support their team in each their own way. mousesports was founded in 2002, thanks to 5 talented German dudes that played high-level Counter-Strike at the Internet café "Esports Center" in Berlin. They founded a team, that was shortly after its creation, received under the name mousesports. This history resulted in brand recognition throughout different generations of esports fans. Thanks to people like Bjarne "Z4NY" Münster, a well-known kid in the community that lives the life of a true fan. In this story, he's mousesports' biggest fan. We had a quick chat with him to give you some insights into why and how he got to love mousesports so much.
The community calls him a legend
Bjarne "zany" Münster is 17 years old, half Danish, half German but grew up in Germany. He is the founder of the "MOUZ Ultras" (mouz being an abbreviation of mousesports; pronunciation being "mouse"). They started as a group of Counter-Strike Global Offensive (CS:GO) players, who simply enjoy the game and follow the pro scene, together with the group they created the mouz-community Discord server. Around March this year we invited the "MOUZ ULTRAS", so they could play their deciding matches in a community created fan league on the seats of mousesports' CS:GO team here in Hamburg. He's a fan since the end of 2014, got his first good gaming PC and a friend suggested to play some CS:GO and he instantly fell in love with the game. It was around the time of the first major event he followed with fascination for the pro scene. The German team mousesports struck him as something special. He played football, but had to stop due to injury, he also stopped following football too much and dedicated his free time to esports.
mousesports: What times of your fan career are dear to you?
Bjarne: "A great moment to remember was in 2017, where mousesports won one of their biggest tournaments in Greece. It was after all those roster changes from German to international players, where weird hate was getting to you as a mousesports fan. All those haters were happy that mousesports won in the end but had a problem with the team in the past. In that moment you were happy and proud to have stayed a fan during the tough times. Generally, over the years, I cannot really explain it. Of course, you connect as a fan with the victories, but a true connection comes from the losses and hard times. All those roster changes and new teams that were created over time and then they won this title in Greece. It fills my heart with pride, to have stuck with this team. Actually, there are too many reasons to be a mousesports fan and to stay as such, I could talk all day about it. It's everything, the whole organisation, the history and the people who don't like mousesports, to stand tall against that. It all plays a part in my fan career."
mousesports: Do you see a difference between traditional sport and esports?
Bjarne: "Yeah absolutely. There's a different behaviour towards players, other teams and fans, that is much friendlier. It's what we all want to have as fans, not this hate towards each other. Of course, you're for a team and show it openly and will get louder when the opposing team does something that you don't like. But taking ESL Pro League Season 10 recently in Odense as an example, I was one of the few wearing a mousesports jersey and so many people came to me after the match and congratulated me. It was unbelievable, and this is exactly what you don't have in football for instance. This closeness between fans but also the teams, players and the fans. You can also see this through Social Media, people hold to this connection, from the players but also from the fans. When your team is out of the tournament, you will support another team, and you're super happy in the end for the team that wins. A win is always deserved. When I was in Cologne, mousesports was out after the group stage, so I had to pick another team to root for. First it was NaVi and then BIG, but in the end, I was happy for all teams, as we know the stories behind them."
mousesports: What else do you love about esports?
Bjarne: "I have to talk about Odense and Denmark in general for a moment, because there esports is supported by different stakeholders. In the arena, there were many older people, 50 years or older, with Astralis Jerseys and everybody was in a great mood. People where you don't expect that they would have so much passion and knowledge for esports. We were at a hotel a couple kilometres away, and completely overslept on Sunday, as the event was going until late. We had to check out at 10am, but only woke up at 12pm. We hurried down with our bags, the older man at the reception saw our jerseys, mine of mousesports and my friends of Fnatic. He knew exactly we were in Odense for the ESL Pro League Season 10, and said it was no problem at all, and I'm convinced you don't find something like that anywhere else."
His last words were, that he's never met anybody in esports who is unopen, rude or unfriendly. Everybody in esports is openminded and people just get along well. It's great to hear these words Bjarne, we can echo that. Thank you for this friendly, open and great chat. Being an esports enthusiast is all about passion and communication. Bjarne embodies this dedication, which is appreciated by our players, co-workers and partners. It's what drives the scene and brings us unforgettable moments, like bringing him on stage and celebrate the moment of victory together.
Photo: ESL Turtle Entertainment
"When mousesports won in Odense, I was standing in front of the stage crying, the coach saw me, gave me a hug, and told me to join the others on stage." Bjarne "zany" Münster