Thank you for the last two years, JDC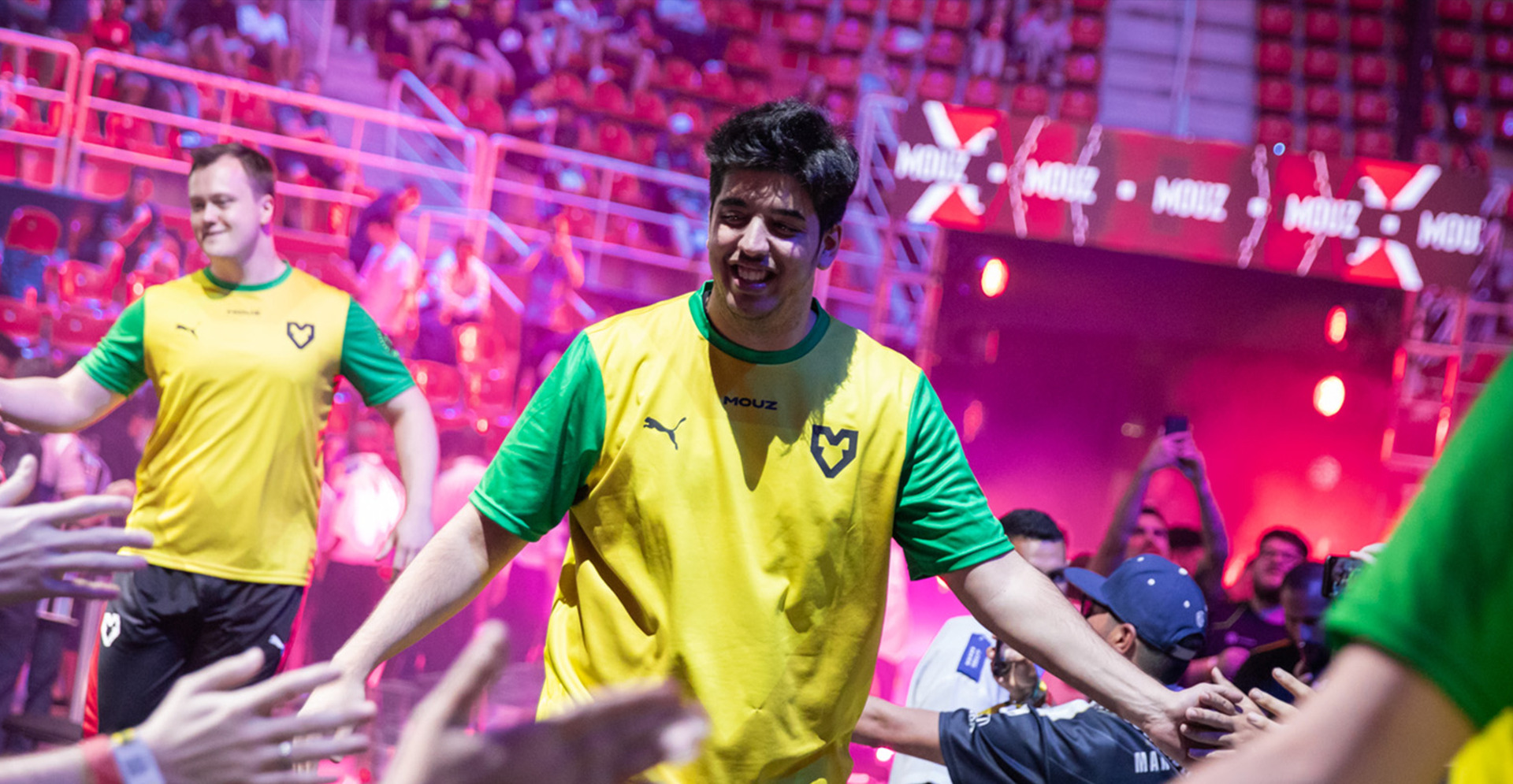 MOUZ removed rifler Jon "JDC" de Castro from the active lineup. JDC de Castro became part of MOUZ NXT in 2021 and won three WePlay Academy League Seasons together with his teammates. In 2022 he got promoted to the MOUZ main team and celebrated further success Thank you, JDC, for an unforgettable time.
JDC joined MOUZ in 2021 as part of the then new academy project MOUZ NXT. At 21 years old, he was the oldest player in MOUZ NXT and quickly became an important part of the team. He grew into the role of the team motivator, always with the goal to support his teammates in and out of the game in the best way possible. Through Jon's time with various German organizations and his streams, he was already known in the national scene, but playing in an international team was still new to him.
Success with MOUZ NXT and promotion
The newly formed team was a perfect fit right from the beginning. After 2 months of training, JDC and his teammates from MOUZ NXT won the WePlay Academy League. Two more titles in the same league followed. JDC was able to shine not only through individual strength, but also as a mental pillar of his team.
In February 2022, he was spontaneously substituted for the MOUZ main team at IEM Katowice. For him, this meant that he had to hit the road immediately after the WePlay Academy League Final ended. Due to his strong performance in Katowice, Jon was promoted to the MOUZ main team shortly after.
First German player to reach a major semifinal
At IEM Cologne in 2022 JDC was the only German player to reach the quarterfinals. A huge success that further increased his popularity. Later that year, MOUZ reached the IEM RIO Major semifinals. This made JDC the only German player to ever reach a that stage – one of his most prestigious achievements to this day.
"I'm happy to have this achievement, to be the only German to have reached the semifinals of a major, but of course I want to go on and be the one to win a major someday", JDC said in an Interview with 99Damage.
Rollercoaster in 2023
After these accomplishments in 2022, MOUZ went into 2023 strengthened, but the expected results failed to materialize. An early elimination at IEM Katowice was followed by no renewed success in Rio at the IEM tournament. Jon stayed true to his role as the mental fundament of the team and supported his teammates in difficult moments. The dry spell was interrupted by the qualification for the Blast Paris Major, but in Paris the team could not prove themselves further and were eliminated early again. However, the liberation blow was not long in coming. With an insane performance at the IEM Dallas shortly before the player break, MOUZ redeemed themselves by reaching the Grand Final of IEM Dallas.  
But the first half of the year did not live up to the expectations and needed changes are due. The goal is to perform as best as possible in the remaining CS:GO tournaments this year and prepare the team for Global Offensive's successor – Counter-Strike 2.
Thank you, Jon, for writing this story with us and always trying to put a smile on the face of your teammates. We wish you all the best for your future.  
Jon will focus on his stream where he wants to provide daily streams for his community. (https://www.twitch.tv/official_jdc)
"I'm happy to have this achievement, to be the only German to have reached the semifinals of a major, but of course I want to go on and be the one to win a major someday" - Jon "JDC" de Castro
Stefan Wendt

We are looking back at a successful ride with JDC
"Jon has been one of the first players we reached out to when the very first MOUZ NXT was assembled - his input and knowledge played a big part in finding the right players for our ambitious academy project back then. Although his time with MOUZ ends here, looking back it has been a successful ride together and we'll keep those good memories. Jon's mindset and positivity to never let his team down are attributes that will lift every team and we'll miss him not being part of our group moving forward."