Snipes becomes official apparel partner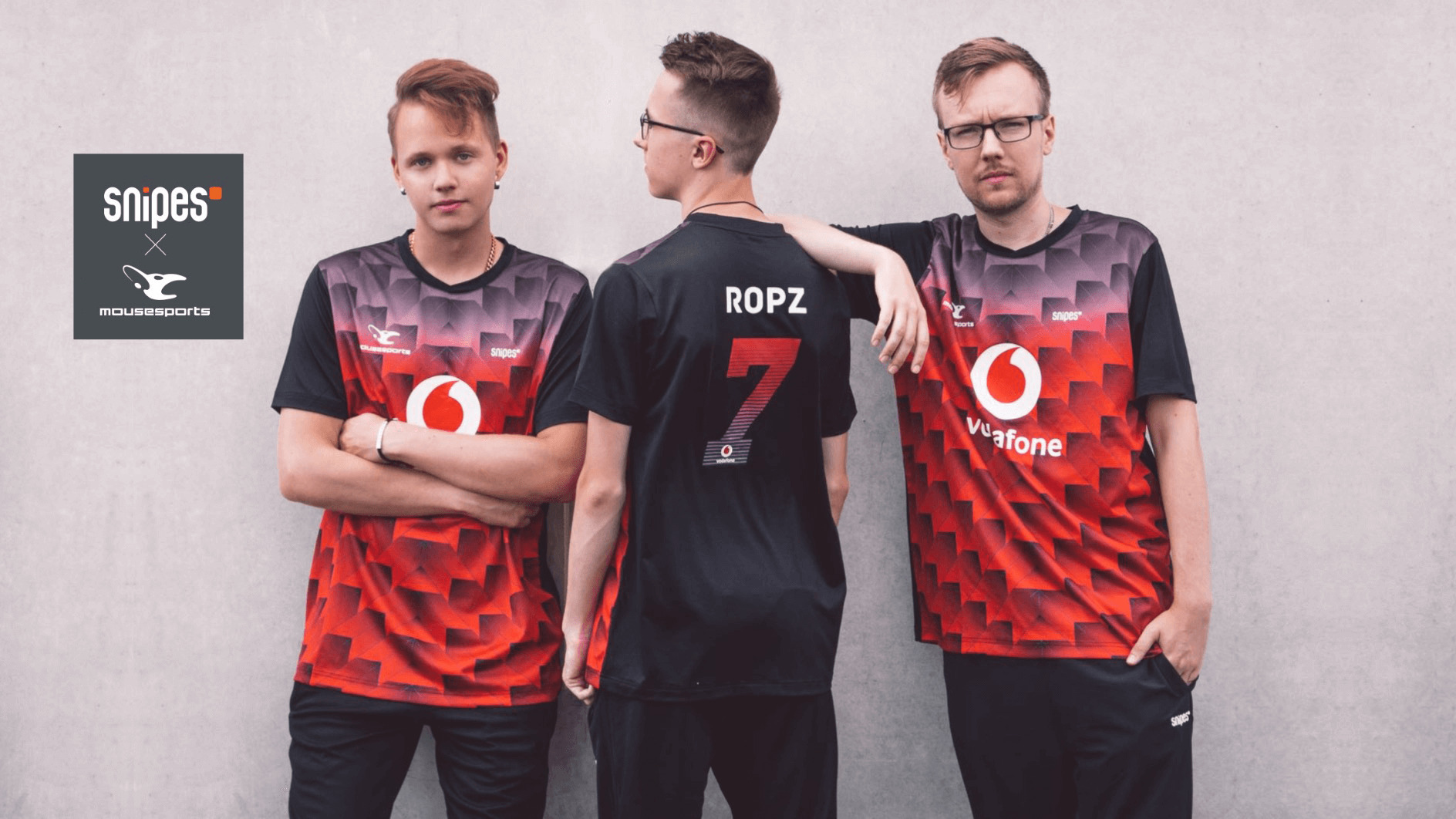 It's finally here. We proudly present our new apparel partner SNIPES. Not only will SNIPES equip our players with the official team collection but we will also offer a dedicated collection of streetwear for our fans.
We're excited to launch a new and unique apparel line with SNIPES, one of the leading chains for streetwear in Europe. The brand that celebrates its 20 year anniversary in 2018 and has strong roots in Hip-Hop will now also be part of the mousesports family. Our new co-branded collection will be unveiled in the upcoming days and be available in stores soon. For the kick-off, SNIPES produced an initial teaser jersey for our players at gamescom.
Especially our fashionista Counter-Strike division will dress to impress, starting at DreamHack Stockholm next week. "Partnering with SNIPES is a great honor. Not just because of their style, designs and the incredible personalities they have already partnered with, but because of their understanding of popular culture! Mousesports is not just a team, but a community brand with a long heritage. SNIPES as a partner have translated the spirit and history of our team into a collection that lives our DNA and interprets it in an innovative, new way", says mousesports CEO Cengiz Tüylü.
Ismail Boulaghmal, Chief Marketing Advisor at SNIPES, explains the motivations behind the partnership: "We at SNIPES have always looked for exceptional personalities for us to partner with, such as Snoop Dogg, French Montana or the Wu-Tang Clan. So it was clear to us that we wanted to sign with a team in esports as well. Mousesports is a perfect fit as they are an indisputable part of gaming culture, having put their stamp on the community for the last 16 years. We want to continue writing the team's legacy together for a long time."
"SNIPES as a partner, have translated the spirit and history of our team into a collection that lives our DNA and interprets it in an innovative, new way." - Cengiz Tüylü