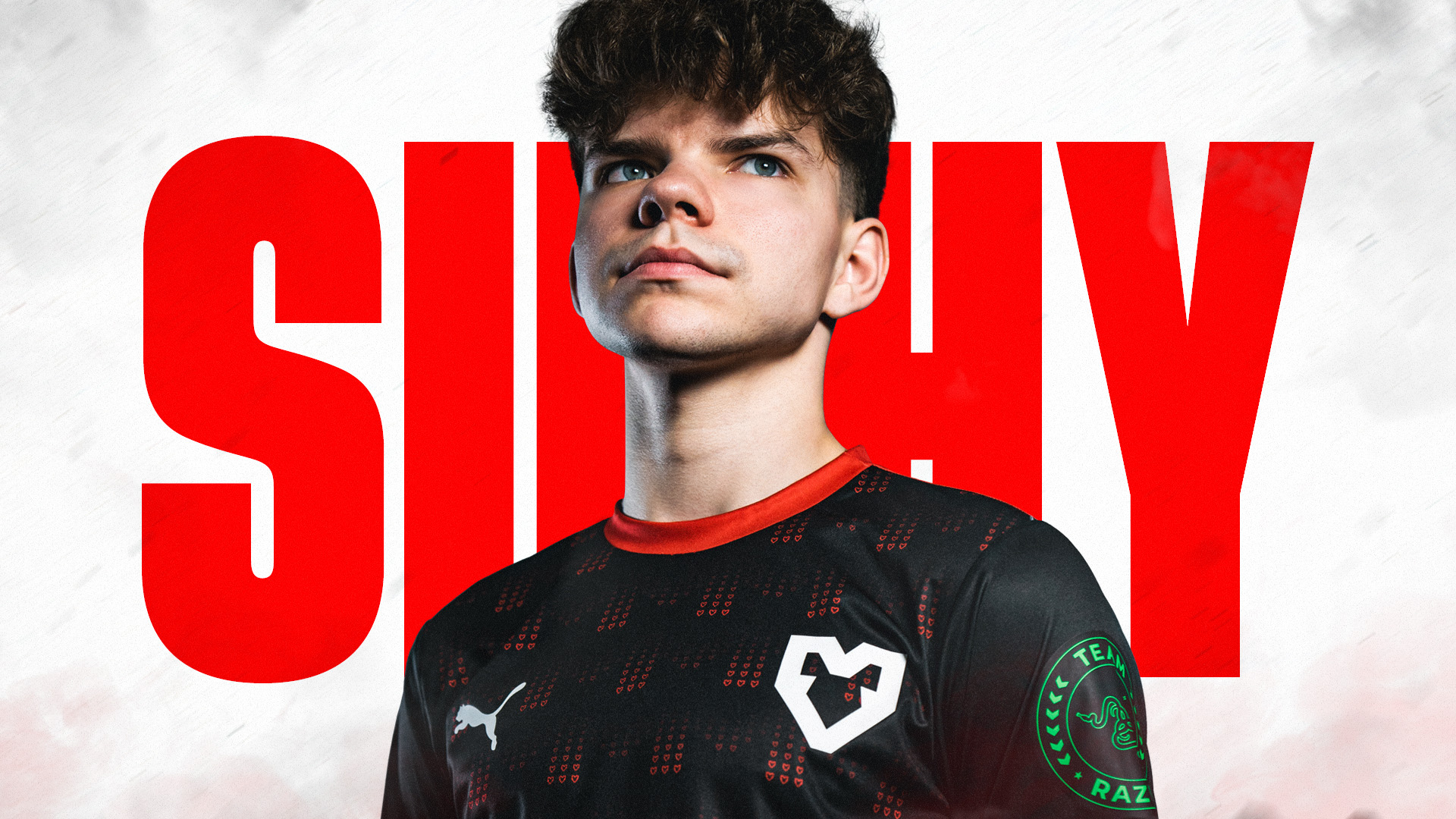 The return of Kamil "siuhy" Szkaradek to MOUZ marks the beginning of an exciting new chapter for the team. His journey, from changing his role for MOUZ NXT to his experiences with GamerLegion, has shaped him into an accomplished IGL. With renewed determination and a fresh perspective, MOUZ stands poised to leave an indelible mark on.
Starting out as a talented young player, siuhy quickly caught the attention of MOUZ, which recognized his immense potential. To play for the academy project MOUZ NXT, siuhy had to transition into the role of an in-game leader, who is in charge of calling strategie, what later proved to be a pivotal moment in his career. Under siuhy's guidance, the team enjoyed resounding success in the WePlay Academy League, winning it four times in total. This showcased his innate tactical acumen and leadership abilities.
Amidst the rise of his teammates, who were swiftly promoted to the MOUZ main team, siuhy remained resolute in his pursuit of excellence. His biggest goal was to be able to play for the MOUZ main team himself someday.
SIUHY LEFT MOUZ
In 2022, despite his strong ties to MOUZ, siuhy made the bold decision to take on a new challenge with GamerLegion.
"It was not easy to leave behind what you been working on for the last year every day [at MOUZ], but it was also something I felt like was needed to reach the next step. That's why I made that decision to move on.", siuhy said in an interview earlier this year.
Together with GamerLegion, siuhy immediately qualified for his first Major, the IEM Rio Major. However, their journey was cut short, when they only made it to Challengers Stage with a 2:3 score and siuhy witnessed his former MOUZ NXT teammates progress to the semifinals. Undeterred, siuhy worked even harder and qualified together with his team for the next Major in Paris. In a do-or-die moment they won 2:0 over MOUZ, consequentally knocking them out of the tournament and advancing to playoffs themselves. In the end, the underdogs made it all the way to the Grand Final and took second place.
FUTURE VISIONS
Siuhy's return to MOUZ marks a significant turning point for the Counter-Strike team. The decision to reunite with his former teammates is fueled by a collective desire for a fresh start and renewed success. Additionally, the introduction of CS2 has created an opportune moment for MOUZ to establish their dominance in the evolving competitive landscape. With siuhy's exceptional skills and experience as an IGL, the team aims to capitalize on this new era, forging a path towards greatness.
Siuhy's return infuses the team with a fresh mindset, but also familiarity, providing a solid foundation for their journey ahead. As they navigate the challenges and opportunities presented by CS2, MOUZ and siuhy aim to cement their place as one of the top contenders in the scene, captivating fans with their skill and resilience.
Welcome back at MOUZ, Kamil!
"Since day one MOUZ is always in the back of my head and ever since I left for that year even though I was playing for GamerLegion I was also thinking about MOUZ and what could happen in one- or two-years' time. So, for sure coming back to my friends and seeing them again is a great feeling." – Kamil "siuhy" Szkaradek
Stefan Wendt

We are looking forward to start the new season
"We always knew exactly what Kamil brings to the table in terms of leadership as well as the ability to make impactful decisions on the server. Therefore, he has been part of our plans and considerations ever since he joined MOUZ NXT. Sure, people can argue that we should have promoted him earlier, but the timing wasn't right and we felt that Kamil really needed the experience of leading a team outside of MOUZ and the academy bubble to further sharpen his skills and gain valuable experience. Needless to say that he exceeded all expectations. Now with him back in the MOUZ jersey and the rebuilding process almost finished we feel that we've built something strong and are looking forward to start the new season."