Pro League Champions 2019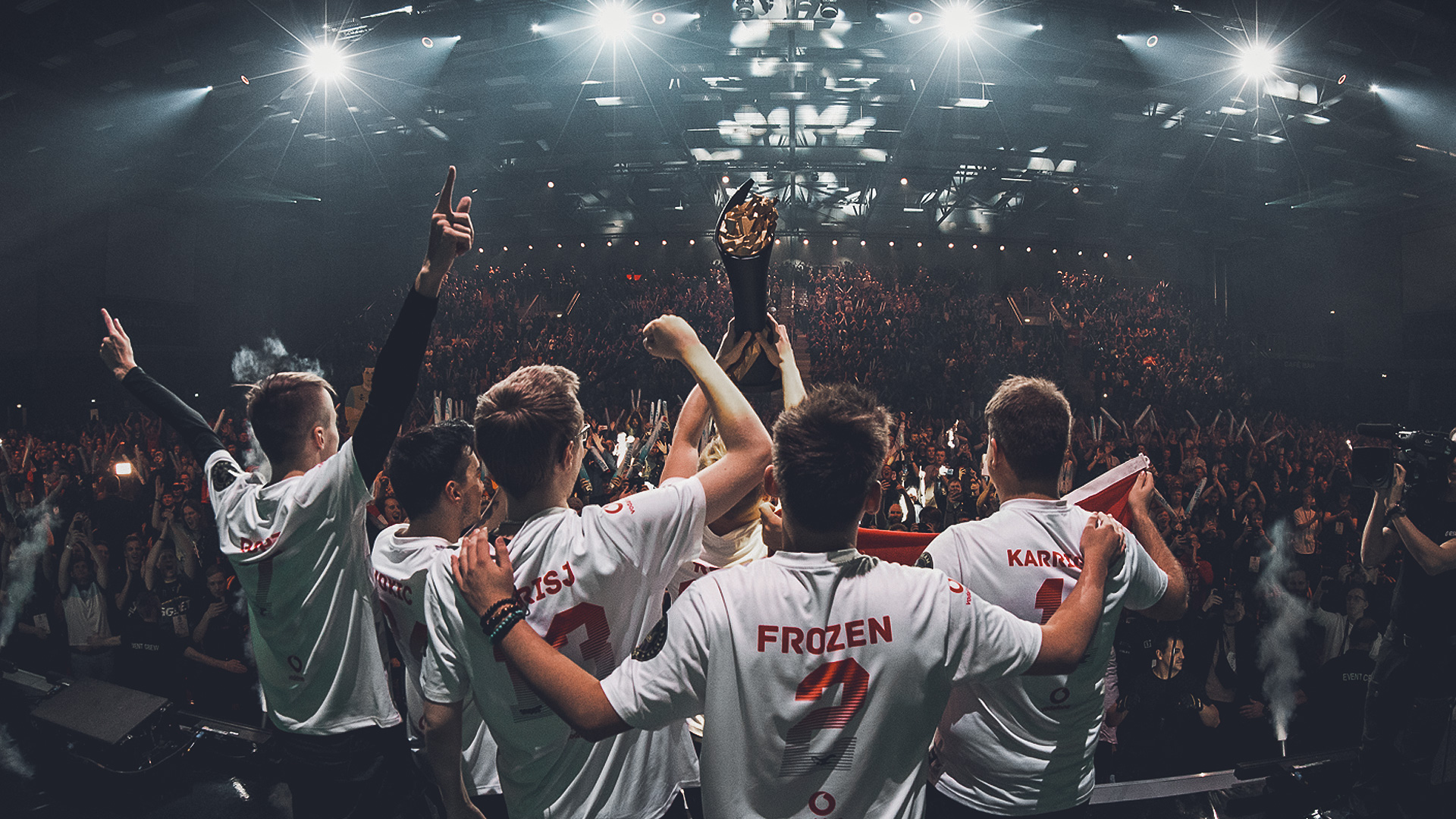 The mousesports Counter-Strike: Global Offensive team has won the ESL Pro League Season 10 Finals in Odense, Denmark. This marks their second consecutive trophy winning campaign after winning the CS:GO Asia Championship 2019 in November. Mousesports player Robin "ropz" Kool was awarded as the Most Valuable Player of the tournament.
Back in October, we've been the first team to qualify for the ESL Pro League Season 10 Finals, by eliminating the likes of FaZe Clan, OpTic Gaming & BIG to top Group A in Europe, which was played in London. In the opening game of the Finals, we've been lined up against ATK from the Americas region, which we won quite convincingly with 16:9 to meet the world's number three ranked team, Liquid, in the upper bracket round two. In a close series, Liquid had the upper hand by narrowly winning Dust II with 16:14, to close the series 2-1 overall, knocking us down to the lower bracket.
After coming fresh off a title winning campaign at the CS:GO Asia Championship just two weeks before, our team took on Renegades, who recently acquired the former Grayhound Gaming team, after their team left for 100Thieves. After a close first map, with the Australian side winning 16:14 on Nuke, we came back in a rather one-sided affair, winning 16:8 on Train and 16:7 on Inferno to advance to the third lower bracket round for a spot in the playoffs. With ATK pulling off a surprising victory against G2 in the other lower bracket match, both teams met again for a playoff spot deciding series, after having met in the very first round. In the end, our team prevailed and secured a playoff spot by winning 16:5 on Vertigo and 16:6 on Dust II.
Jyske Bank Arena hosted a rematch of the CAC 2019 quarterfinals between mousesports and Evil Geniuses. With the European side winning 2-0 in Shanghai, the North American juggernauts and number two ranked team in the world at that time, were looking for revenge in Odense. While both teams shared maps, with EG winning Inferno 19:17 in overtime and mouz winning Train 16:6, the game came down to Nuke, where our CS:GO squad led by Finn "karrigan" Andersen shut the North Americans out by winning 16:0 to advance to the semifinals.
The semifinal matchup was one of the hardest challenges for our CS:GO lineup: against the world's top ranked team Astralis on home soil in Denmark, especially one man pulled off a miracle performance: CAC 2019 MVP Özgür "mouz woxic" Eker carried his team over the finish line with a +16 K/D difference and a 1.22 rating to beat Astralis 2-1 overall (22:19 on Train, 9:16 on Overpass & 16:14 on Dust II). In the Grand Final, Fnatic stood no chance against a well-performing mousesports squad, as they took a convincing 3-0 series victory on Inferno (16:11), Train (16:10) and Mirage (16:11) to lift the ESL Pro League Season 10 trophy.
Player reactions
"The last few weeks have been nothing but impressive, down 15-8 against TyLoo in CAC to come back and win the whole tournament. Going to Pro League playing versus the world's number one, two and four in the playoffs to lift the trophy. Many memories from this tournament, a victory I will remember for a long time. It had a 16-0 vs EG, a 3rd map comeback 8-14 against the world's best team Astralis and a 3-0 final against Fnatic. Nothing but proud of the whole team, who never gave up and trusted the process, even tho it has been hard since the Major. We finally broke into Top 5 in the world, which was a goal before 2020. Personally I was very emotional after the win, as some of you guys have seen. I just started to remember how this year started for me personally, not so many believed in me even myself at some point. For the once especially my Family and Anja, I wouldn't have been lifting the trophy without your support throughout the year. Thanks to mousesports for believing in me and make me a part of this journey, gave me the opportunity to finally lift a big trophy in front of a Danish crowd. Lastly thanks to all the fans in the arena, you guys were awesome and I can speak from behalf of my team, that we enjoyed every round, half, map and match on stage." – Finn "mouz karrigan" Andersen
"Thanks to mousesports for believing in me and make me a part of this journey, gave me the opportunity to finally lift a big trophy in front of a Danish crowd. Lastly thanks to all the fans in the arena, you guys were awesome and I can speak from behalf of my team, that we enjoyed every round, half, map and match on stage." - Finn "mouz karrigan" Andersen