Prime League 2020 Champions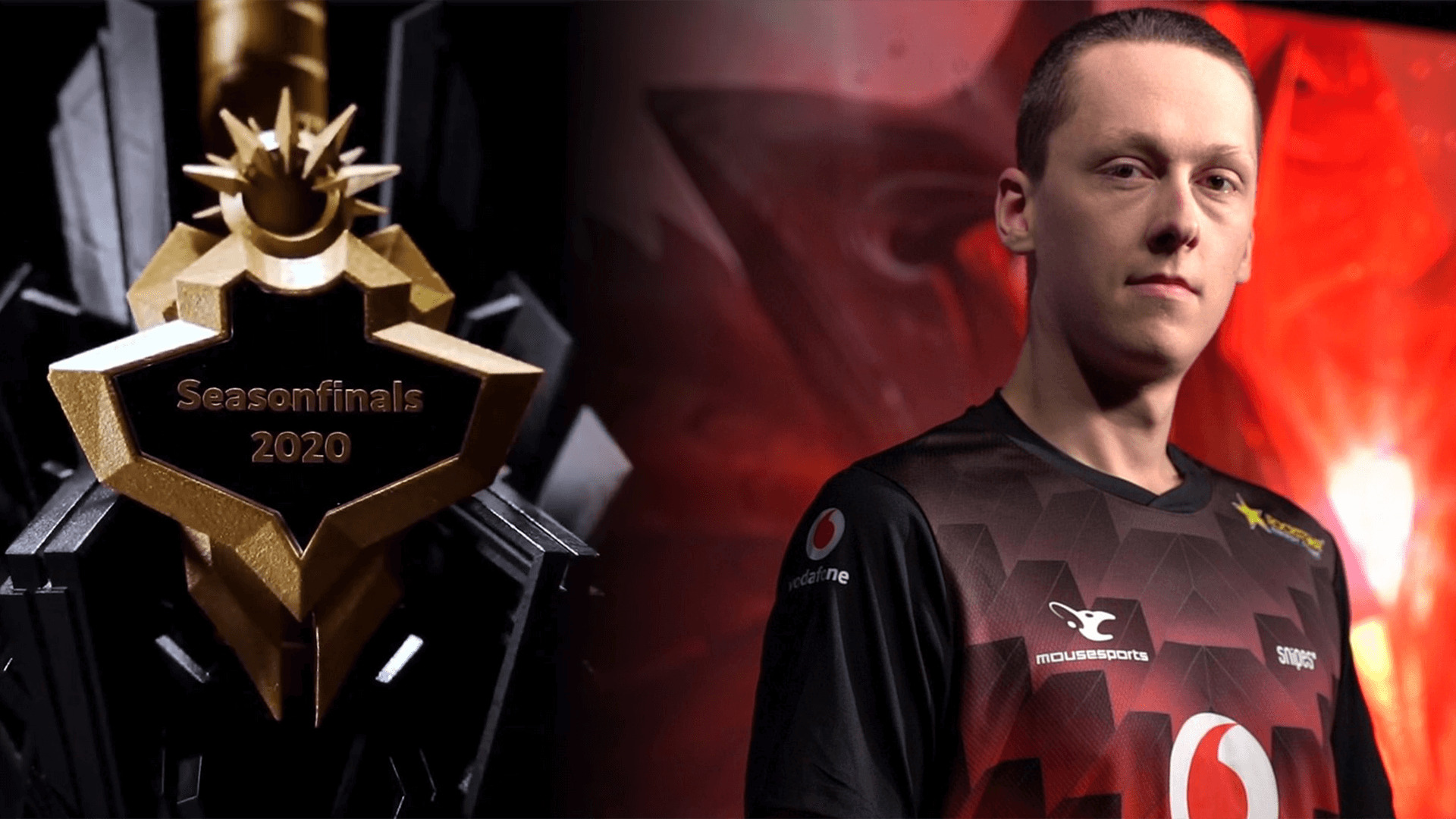 After placing second in Prime League Spring 2020 and winning Prime League Summer 2020, mousesports are the new Prime League 2020 Season Finals Champions!
With the good results from both Prime League Spring and Prime League Summer, mousesports acquired a direct qualification for the Season Finals. Other teams, with the likes of Ad Hoc Gaming or EURONICS Gaming, had to make the long way through the play-ins.  During the main stage of the Season Finals, we had a great start with a flawless 3-0 victory in the best-of-five series over Unicorns of Love Sexy Edition. The next opponent, Team GamerLegion waited for us on October 23rd in the Winner's Final. GamerLegion turned out to be an easy task, as once again, we proved what we're capable of with yet another  swift and convincing 3-0 victory.
Three weeks later, it was time to give it all in the Grand Finals.  FC Schalke 04 Evolution was the determined opponent, as they fought their way through the lower bracket up to the point of meeting us in the Grand Final. It once again looked like they were no match for our renowned League of Legends roster, as we started out with winning the first to matches and leading 2-0 in the best-of-five finals. At the brink of winning it all, we slumped and gave away the third and fourth game to S04E. Now the pressure was on us, as this turned into a do-or-die situation ahead of the fifth and final game of the series. Adapting our strategy for the pick and ban phase, we ended up drafting Sion, Skarner, Akali, Jhin and Leona. After 27 minutes and 37 seconds, the task was done and we crowned ourselves the Champions of Prime League 2020 – Season Finals.
mousesports 2020 League of Legends Roster
Top – Niklot "Tolkin" Stüber
Jungle – Patrick "Obsess" Engelmann
Mid – Adam "LIDER" Ilyasov
Bot – Jesper "Jeskla" Klarin Strömberg
Support – Hampus "promisq" Mikael Abrahamsson