Premier Tour Vienna champions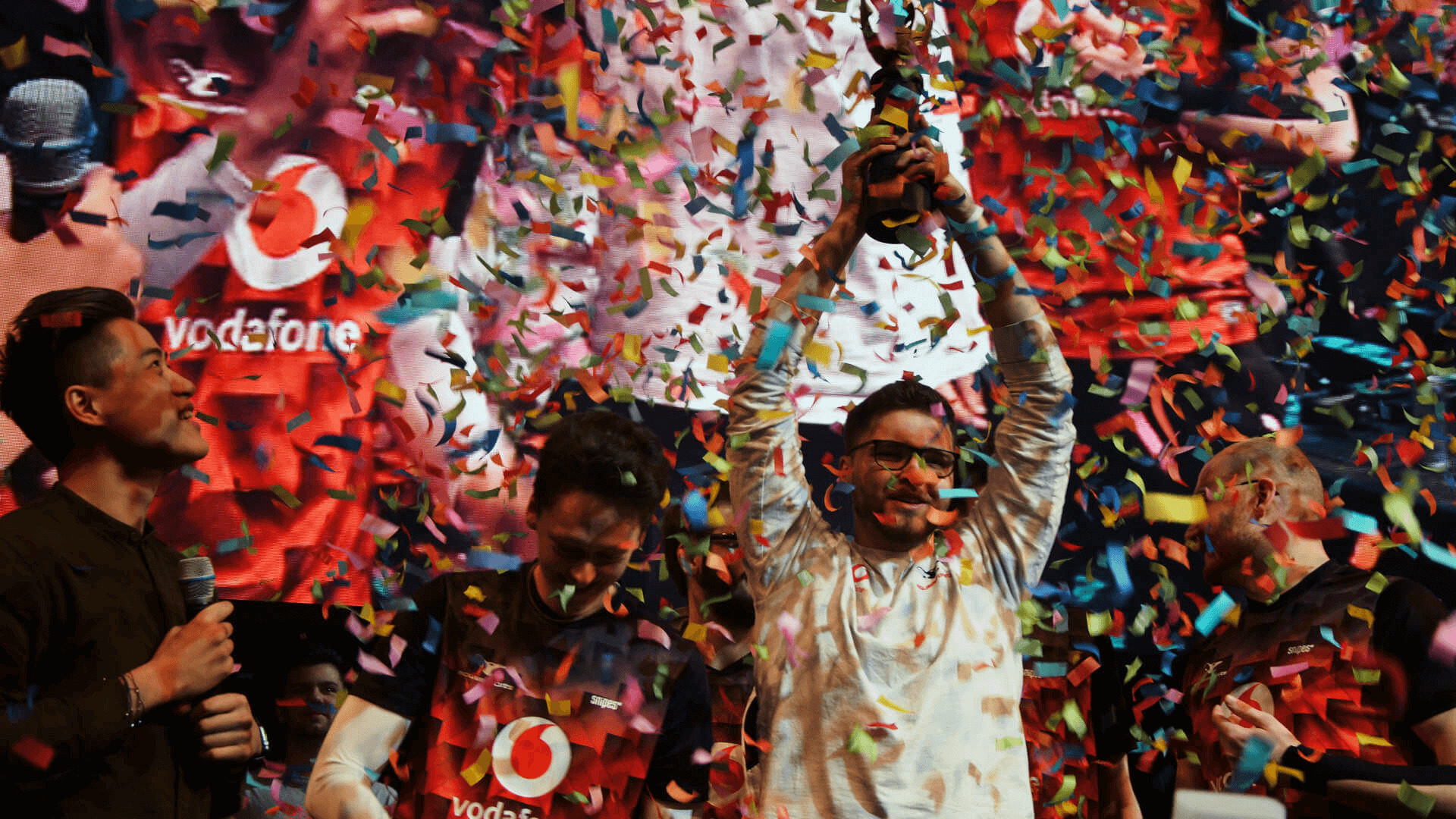 After the inaugural summer season of the League of Legends Premier Tour, including three stops in Berlin, Hamburg & Cologne, the second stop of the ongoing winter season took place at the Vienna Challengers Arena at Vienna Comic Con from November 17th to 18th, with our team winning their first Premier Tour title, after several podium finishes.
Ever since the League of Legends Premier Tour was unveiled, we've managed to claim a spot among the top four teams of each stop, and Vienna was no different. After the online phase in early November, we faced off against the undefeated 4-time Premier Tour champion EURONICS Gaming in the semifinal.
the Grand Final and stop the reign of ESG in the European Premier Tour. The first match clearly was in our favor from the very beginning, and we've managed to get the upper hand on ESG to lead the best-of-three series with 1-0. Being only one more win away from the Grand Final, the team around Danish jungler Dennis "obvious" Sörensen could not close out the series, as EURONICS struck back on the second map to tie the series. In a close and exciting third match, the our League of Legends squad booked their ticket for the Grand Finals on Sunday.
As the third place decider match wasn't played on stage, the entire afternoon in the Vienna Challengers Arena was filled with a thrilling best-of-five Grand Final set between mousesports and SK Gaming. In the first game, we've started on the red side and won in a very convincing fashion, with everyone performing in best shape. Especially our top laner Tolkin "Tolkin" Stüber showcased one of his best performances in the iconic red mousesports dress, as he also led his team to another convincing victory in the second match.
Being one win away from taking home the trophy, we had to switch to the blue side. The match did not look like it was going in our favor, being down in eliminations and towers over a long time, but after some successful team fights and baron kills, we've turned the tables and won the match to win our first Premier Tour stop. Our championship run in Vienna netted us €10,000 EUR as well as 200 points for the winter season, in which we're now ranked third, with two more stops to come.