Online tournaments amid the covid-19 outbreak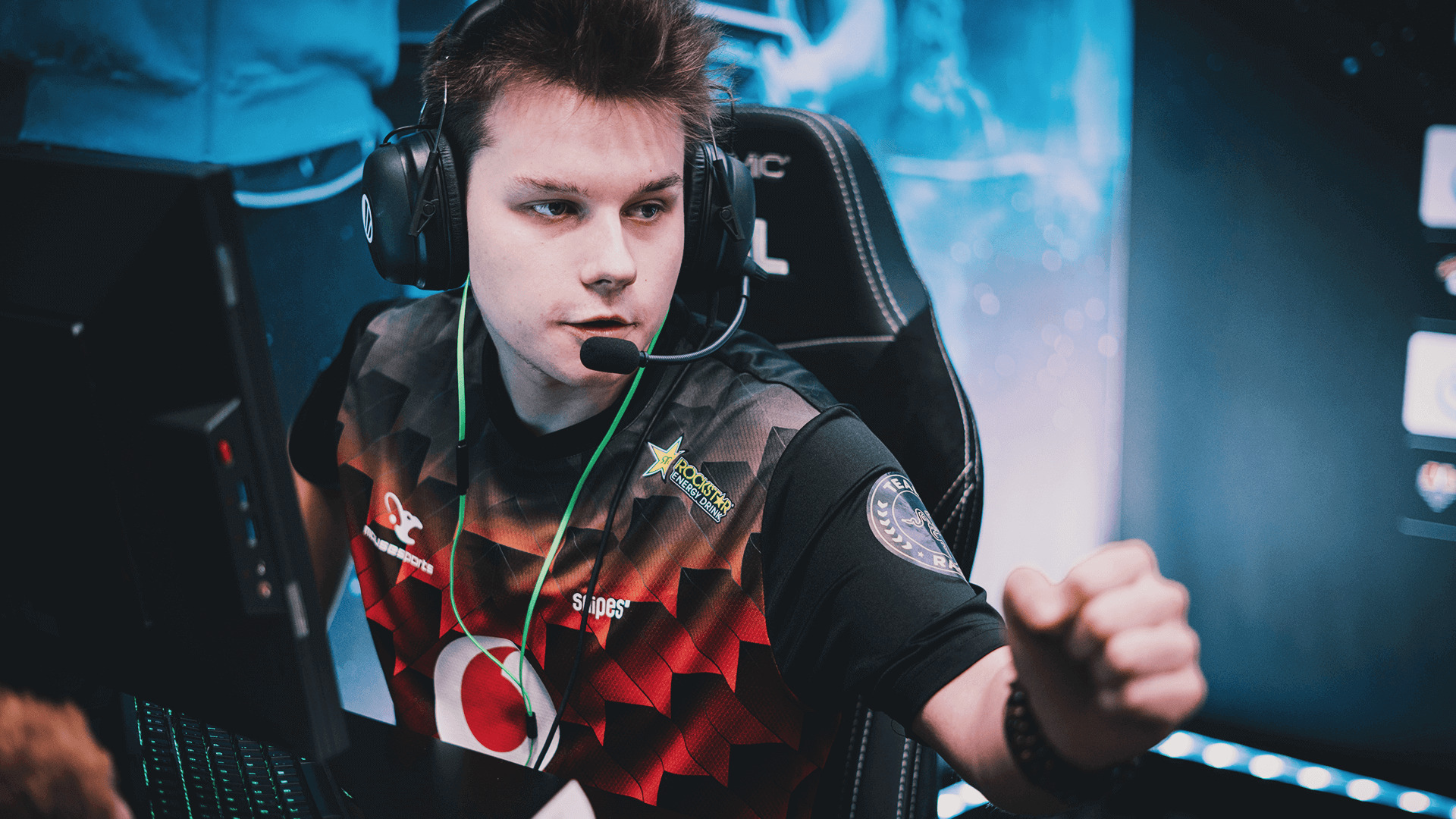 We've been competing in a series of online tournaments, as esports has shifted its focus to an entirely online approach amid the covid-19 outbreak. We've donated our entire prize money of $500,000 USD from the Gamers Without Borders tournament to the International Telecommunications Union ITU to help fight COVID-19, while gathering points for the 2020 CS:GO Major in Rio de Janeiro later this year.
As one of the first tournaments, ESL Pro League Season 11 was held entirely online, to guarantee health security for players and fans. Our team went all the way to the Grand Final to finish on 2nd place as the defending champion.
ESL One Road to Rio
Followed by their ESL Pro League performance, our Counter-Strike: Global Offensive team went 3-4 in the first Road to Rio event, the official qualifying series leading to the 2020 ESL One Rio de Janeiro CS:GO Major event in November. Adding a total of 350 points to their already 300 points gathered in the StarLadder Berlin Major in 2019, our team reigns on 10th place with 650 points. The next official Regional Major Ranking event will be cs_summit 6 Europe, held from June 24 to July 5, 2020.
Gamers Without Borders
The biggest tournament in terms of prize money happened from May 29 to 31: Gamers Without Borders offered a total prize pool of $2,000,000 USD, with the condition to donate the amount won to a charity organization selected by the team. With a direct semifinal berth in a six team tournament, mousesports defeated the likes of OG and only narrowly lost to Natus Vincere in the Grand Final to take home second place as well as $500,000 USD, which will be donated to the International Telecommunications Union (ITU), to help fight COVID-19.
DreamHack Masters Spring
DreamHack Masters Spring has been in full swing since May 19, as 16 European teams are battling for $160,000 USD prize money in total, in a regional event that is played online due to COVID-19. Following a series of online matches and constant practice days, our teams performance significantly dropped during the DreamHack online tournament, as we suffered an 0-3 group stage exit to finish DreamHack Masters Spring on 13th place.
BLAST European Showdown
With the BLAST Showdown cancelled due to COVID-19, our Counter-Strike: Global Offensive team competed in the BLAST European Showdown event, which was played online. After a rather disappointing showing in DreamHack Masters, our team bounced back slightly by taking home fifth place as well as $13,750 USD prize money.
ESL Meisterschaft
In WarCraft III: Reforged, the ESL Meisterschaft season kicked off on May 26, with all three mousesports players in the hunt for a playoff spot. Up until today, both Michael "EnTe" Braaz & Daniel "XlorD" Spenst are 3-0 to top group B, while Domenic "WaN" Nimz is 2-1 to a tied 2nd place in group B. The ESL Meisterschaft 2020 regular season will continue until end of July, with the best players qualifying for the playoffs in August.
HeroMarine in TSL5 and ESL Cups
TeamLiquid StarLeague went into its 5th season in 2020, after a nearly eight year hiatus since TSL4. After mousesports' ThorZaIN taking the crown in TSL3 back in 2011, our StarCraft II player Gabriel "HeroMarine" Segat has a good showing in 2020's StarLeague edition by placing 9th overall, fourth-best European player alongside Team Liquid's MaNa & Clem.
Prime League Summer 2020
The Summer season of Prime League 2020 started in June, as 10 teams of the Pro division are battling for six playoff spots. In their first two games, our League of Legends team was able to defeat both mYinsanity as well as OP innogy eSports for a 2-0 record and a tied first place in the regular season. Prime League matches are scheduled for every Tuesday and Thursday in the upcoming weeks, with all teams playing each other twice.
Rocket League Spring Series 2020
After winning third place in the RLCS Season 9 Europe, taking home over $42,000 USD prize money, our Rocket League team competed in the 2020 RL Spring Series, in which they were able to finish on fifth place, after losing to team dignitas. They take home $14,000 USD prize money in an eight-team tournament played online.