MOUZ ventures into sim racing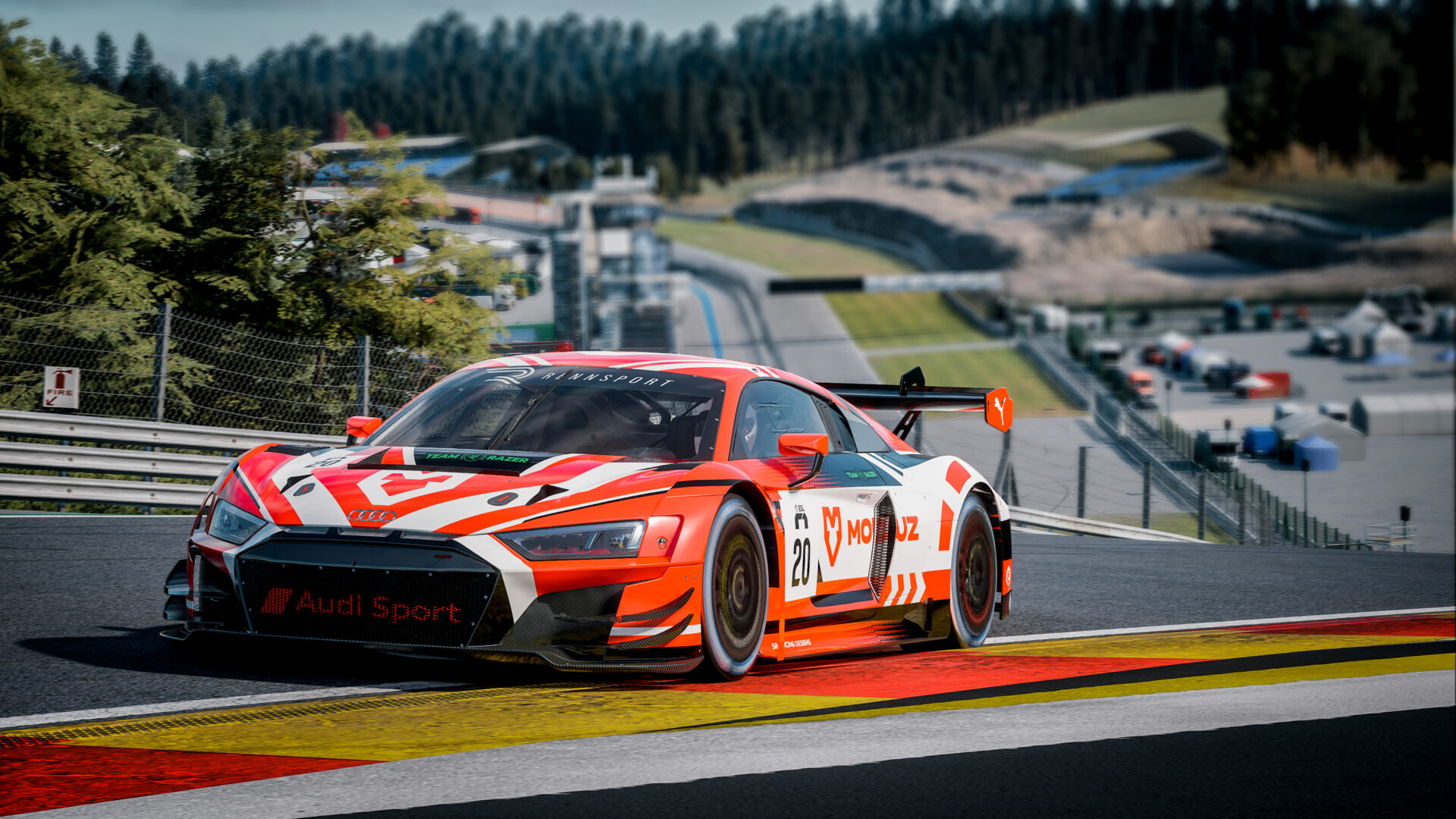 It's lights out and away we go. We're announcing our entry into the world of sim racing and are pleased to become a partner team of the newly created ESL R1 league. Together with our fans, facilities and the MOUZ brand, we're putting an emphasis on first class competition and the development of sim racing as an esports.
MOUZ is competing amongst the worlds best for over 20 years. Since 2002, we've been winning over 400 titles in 36+ different games. Sim racing has been on our radar for multiple years now, due to a close connection of top level management to both motorsports and sim racing. CEO Stefan Wendt has been an active race driver for over 15 years, competing in Porsche Carrera Cup or GT Masters throughout his career, before focusing on esports with MOUZ, while COO René Lannte is a sim racing enthusiast since his early days.
As an organization that focuses on few titles that fit our identity, sim racing has always been a potential candidate for MOUZ, but the competitive aspect that was needed, wasn't where it should be. With our long time Pro League partner ESL, one of the world's premier esports event organizers taking care of the new, ambitious and exciting project ESL R1, as well as VCO and other endemic organizers, we now have a good framework to build upon and one we believe in.
Our main focus will be the new ESL R1 league in Rennsport, as MOUZ will be one of 12 participating teams, alongside traditional manufacturers like BMW and Porsche, top esports teams like Furia and FaZe, as well as the best sim racing teams. IEM Katowice will be home for the first ever competitive Rennsport event, as ESL R1 kicks off February 11-12 at the famous IEM event alongside CS:GO and StarCraft II.
But we will not limit ourselves to just one competition. Our ambition for the next years is to challenge the best in more simulators and events and to build an authentic and successful esports program within the community. Over the next months, we will constantly develop and strengthen our team as we can finally plan our long-term entry into sim racing.
We also plan to enable an easy access to the world of sim racing, by installing high quality sim racing cockpits in our homebase in Hamburg as well as in the Motorsport Arena Oschersleben – not only for our team to prepare and compete in their upcoming events, but also to enrich the experience of all visitors of Germany's Northern-most race track with virtual events and the chance to try sim racing first hand, without any entry barriers.
With our first-hand experience in traditional motorsports and sim racing, as well as our opportunities with the Motorsport Arena Oschersleben we want to create an authentic symbiose of esports and motorsports and help developing sim racing even further.
"With ESL R1 we found the authentic entry into sim racing that we've been looking for in the last years. While our main focus is on Rennsport, we're excited to compete in various sims and events in the future." - René Lannte, COO MOUSESPORTS
René

This is the perfect timing to enter sim racing
"We've seen a steady increase in sim racers in recent years and especially since the pandemic. With new, exciting projects like ESL R1, VCO, VLMS and others we believe this to be the perfect opportunity to enter sim racing and help to steadily grow and support talents in the community, from drivers to engineers and specialists. Since I'm emotionally connected to sim racing, I'm thrilled to see how we can further develop the genre with the help of top teams, organizers and publishers. With Rennsport and ESL R1 we're part of a very ambitious project, with everyone giving their very best to put sim racing onto another, even more professional level and bring it to a broader audience."