mouz NXT WePlay Academy League Champions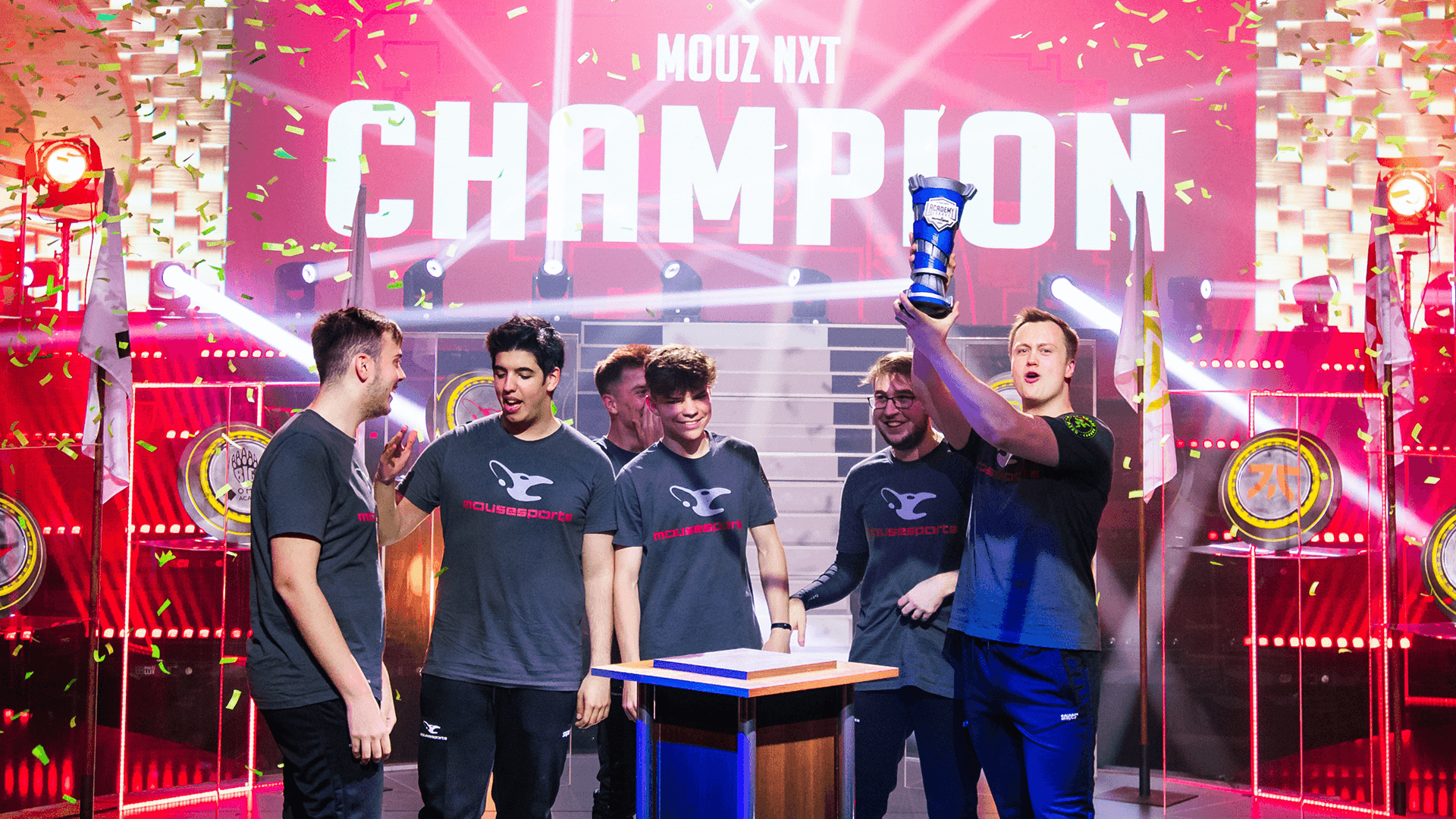 First LAN done well for the youngsters.
After committing to an Academy Team, it was always a top priority for mousesports, to grant the team the best foundation and give them all the tools available to become successful. During group play in the inaugural season of WePlay Academy League, mouz NXT already showed strong potential and incredible results, along with directly qualifying for the LAN Finals without having to play the play-ins. It was a logical following step to invite the team to Hamburg to bootcamp ahead of the LAN Finals in Kyiv, Ukraine.
In Kyiv, the team continued to show who's the better team on the server as they took down BIG Academy with a double 16-10 win. Next round's opponent, Young Ninjas however liked to have a word about who's the best team in the server, taking a win off our hands after they won map 2 and the deciding map 3. Dropping down to the consolidation final, mouz NXT once again had to prove their worth, taking down fnatic Rising and booking the slot in the Grand Finals.
The Best-of-five Grand Finals saw a rematch vs. the Young Ninjas. This time however, they got quiet quickly, after having won the first map, but losing the following three maps consecutively. With a 3-1 victory in the bag, mouz NXT are the reigning champions of the WePlay Academy League Season 1.
Dorian " xertioN" Berman about the win: "It means a lot for us to win this tournament, not only because it was our goal coming into it, but it's a great feeling to be the best academy team out there It really feels incredible, I have never experienced emotions like this before, so much love and excitement and also being around the people I truly love so much, it was a blessing."
"It means a lot for us to win this tournament, not only because it was our goal coming into it, but it's a great feeling to be the best academy team out there It really feels incredible, I have never experienced emotions like this before, so much love and excitement and also being around the people I truly love so much, it was a blessing." - xertioN