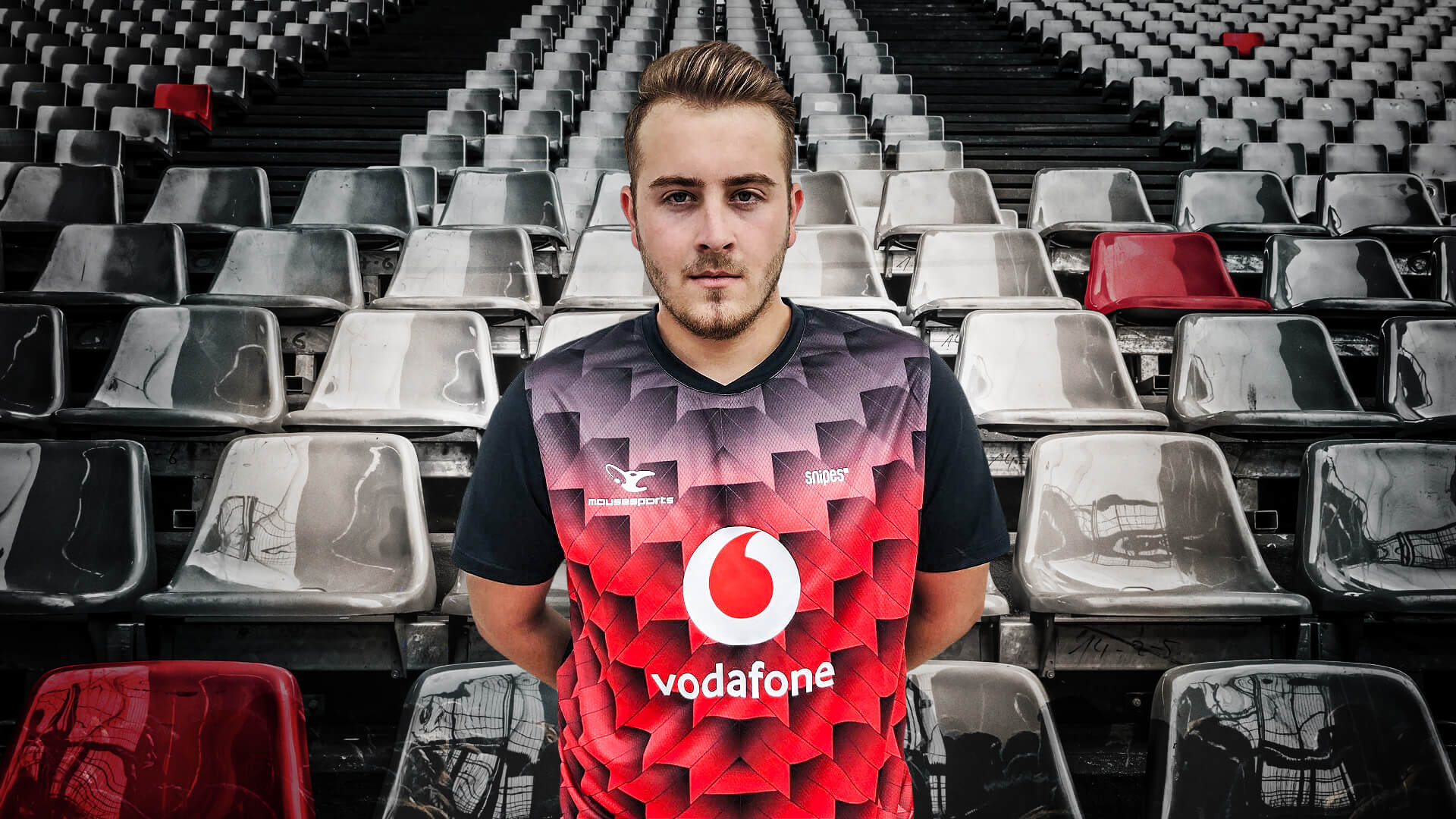 Fall time is FIFA time and mousesports is back on the pitch. We welcome Mario "elast1Cooo" Pflumm to the mouz family, as our official FIFA 19 player.
With the release of FIFA 19 just a couple of weeks ago, we're back in the most popular virtual football game: Mario Pflumm joins mousesports coming from of a successful year in FIFA 18, reaching the Xbox semifinals in the German championship "Virtuelle Bundesliga", and making a name for himself on an international stage at the FIFA Global Series stop in Amsterdam.
For the FIFA 19 series Mario set himself ambitious goals: "I want to make the next step in my career, perform even better on a national and international level. I am very confident in my skill set and the first weeks of FIFA 19 have been promising. The support of mousesports gave me another boost of motivation and I am thankful for the opportunity to play for such a prestigious team."
Our latest addition follows into a long football tradition at mousesports. "FIFA is an important part of how we picture mousesports for the future. It allows us to connect with a huge audience and compete against teams we usually don't meet in most of our other games, such as the German football clubs. Therefore, I am very happy to welcome Mario to our team. We have been looking for a player that performs well and also represents our colors in a very positive way. I think Mario excels at both of those challenges", says mouz CGO Stefan Wendt.
Our fans will be able to meet Mario regularly at offline events around the country. Keep an eye on our social media channels for news around our latest addition.
"I am very confident in my skill set and the first weeks of FIFA 19 have been promising. The support of mousesports gave me another boost of motivation and I am thankful for the opportunity to play for such a prestigious team." - elast1Cooo