HeroMarine becomes MOUZ' longest-tenured player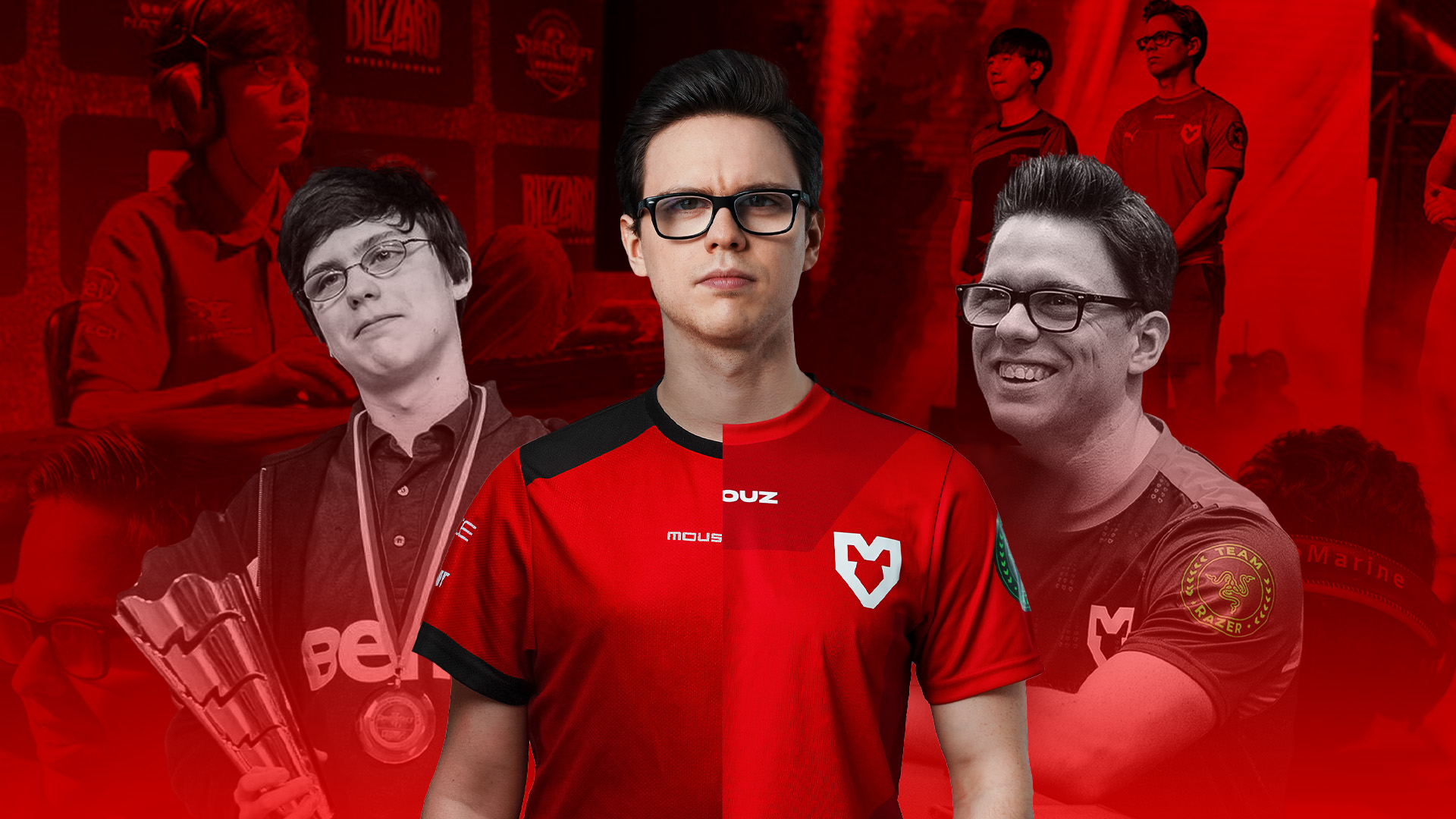 A story that is unparalleled. In 2011, Gabriel "HeroMarine" Segat signed his first ever contract as a StarCraft II player. Where? At MOUZ! Today HeroMarine has been with MOUZ for exactly 11 years and 197 days, knocking HasuObs off his throne as the player representing MOUZ the longest in countless tournaments and cups.
Early in his career he stated that his daily routine was about two hours of StarCraft II besides school. Today, he is a full-time pro player and streamer.
HeroMarine first heard of StarCraft through his older brother when he was just 11 years old. With him, he took his first steps in the Star Craft universe, at that time still in the first iteration of the game series. But he soon realized that he was looking at the game from a completely different angle. He played faster and more efficiently.
His journey with MOUZ
In 2013 HeroMarine could prove his skills offline for the first time and won the StarCraft II ESL Pro Series Germany Winter when he was just 16 years old. From that moment on he dominated the ESL Championships in Germany until they were discontinued in 2016.
"I really loved these tournaments – they were the best! But then they stopped doing them and my motivation wasn't that high which is why I ended up not participating in basically any tournament after that", he said in an interview with the ESL in 2022. But when a WCS (World Champion Series) was held in Germany in 2018, he couldn't pass on the opportunity to participate. Playing against the best players in the world made him hungry for more again.
In the following years, HeroMarine successfully participated in several major tournaments around the world and integrated sports into his daily life to be more physically fit, especially during tournaments. His friends started calling him Big Gabe, which was quickly picked up by casters during broadcasts and is now one of the biggest memes in the StarCraft II scene.
Still going strong
Since 2020 he is at the peak of his career, as the fourth best European StarCraft II player taking for example 3rd place at DH SC2 (DreamHack StarCraft II) Masters 2021 Fall: Europe & DH SC2 Masters 2022 Valencia: Europe.
Now, in 2023, HeroMarine is still working on his legacy as the player being at MOUZ for the longest time period. COO René Lannte says, "It's only fitting that a player of HeroMarine's calibre, who has impressed us a lot during his career, and who continues to inspire with his down-to-earth mentality and lovable nature becomes the longest standing MOUZ member and a cornerstone of our brand."
While the StarCraft community might not be as big as it was in size compared to its glory days, following Gabriel on his tournament runs and regular livestreams each year will always remain a joy.
Thank you Gabe, biggest of them all.
"HeroMarine is an early example of our approach to develop and nurture talents in MOUZ and establish long-term relationships with our players" - René Lannte, COO
From SC2 Ladder to MOUZ
"Back in 2011 when we had one of the strongest StarCraft lineups outside of Korea, we ran an academy tournament in SC2 to find new talents and give them the chance to learn from the best. A few weeks after the tournament concluded, our former StarCraft team manager Markus told me, that he found this 14-year-old kid in the SC2 ladder with very strong mechanical skills, and if we put him into a professional environment he would learn quickly. Fast forward to 11 1/2 years later and Gabriel is the longest standing member of MOUZ, a decorated veteran and a beloved figure of his community."