German Champions 2019 in League of Legends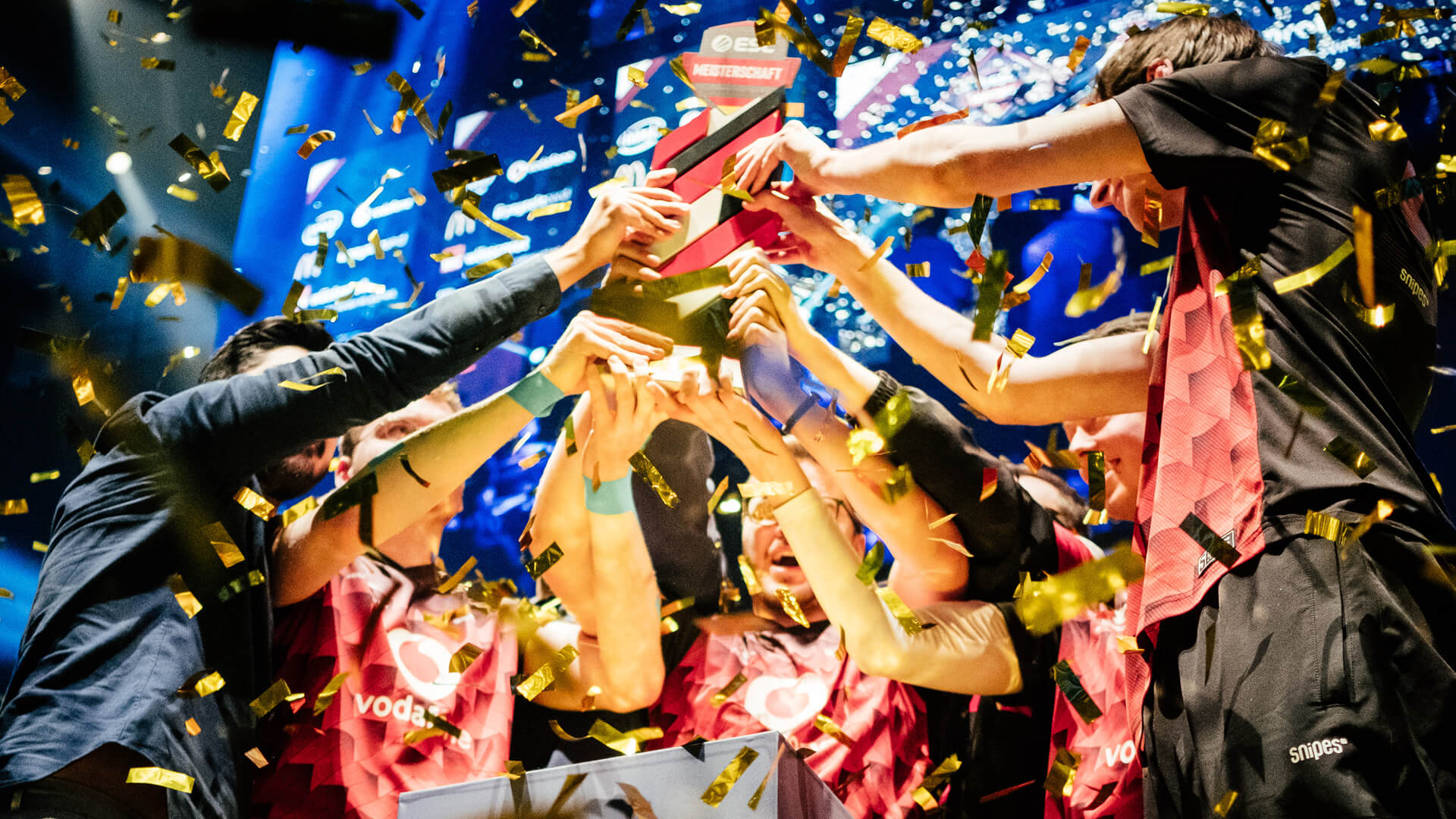 In April, the mousesports League of Legends team won the German Championship in Düsseldorf. The team crowned the season with their third ESLM LoL championship, by defeating SK Gaming Prime with 2:0 in the Grand Final.
During the regular season, mousesports managed to triumph in 72% of their games, winning at least one game per match, except against Divizon, in which mousesports had to forfeit due to scheduling issues. Niklot "Tolkin" Stüber and his team managed to pull a 2-0 victory against ad-hoc gaming, BIG, BloodRain Gaming, Panthers and Penta 1860, while securing a tie against Aequilibritas, Euronics Gaming and SK Gaming Prime. At the end of the regular season, mousesports finished on second place, with SK Prime leading the standings, going into the playoffs.
The Final Four tournament of the ESL Meisterschaft Spring 2019 was held in CASTELLO in Düsseldorf. For the first time, the reigning champions of Euronics didn't qualify for the playoffs, so Düsseldorf would crown a new German Champion: SK Gaming Prime, mousesports, ad-hoc gaming and BIG attended the highly anticipated event. With SK Prime making short process of BIG in the first semifinal, mousesports followed up on their regular season performance, defeating ad-hoc gaming with 2:0 in the second semifinal.
The Grand Final, commentated by Maxim & Sola from Summoners-Inn, saw the two best regualar season teams in a head-to-head duel: a well-performing mousesports took the 1:0 lead against SK Prime, after a nicely executed strategy in the first game. In the second game, SK Prime started furious again but couldn't work out a decent lead against a late-game oriented mousesports team composition. Mousesports managed to win the Grand Final 2:0 to crown themselves German Champions in Spring 2019.
Their triumph in ESL Meisterschaft Spring 2019 marked the club's third German Championship in League of Legends, after winning ESL Meisterschaft Spring 2015 and ESL Pro Series Winter 2012. In total, mousesports managed to secure their seventh top 3 finish in the German Championship since 2012.
ESL Meisterschaft Spring 2019 Final Standings
mousesports – €13,500 EUR
SK Gaming Prime – €6,500 EUR
ad-hoc gaming / BIG – €3,000 EUR each