Premier Tour Champions 2019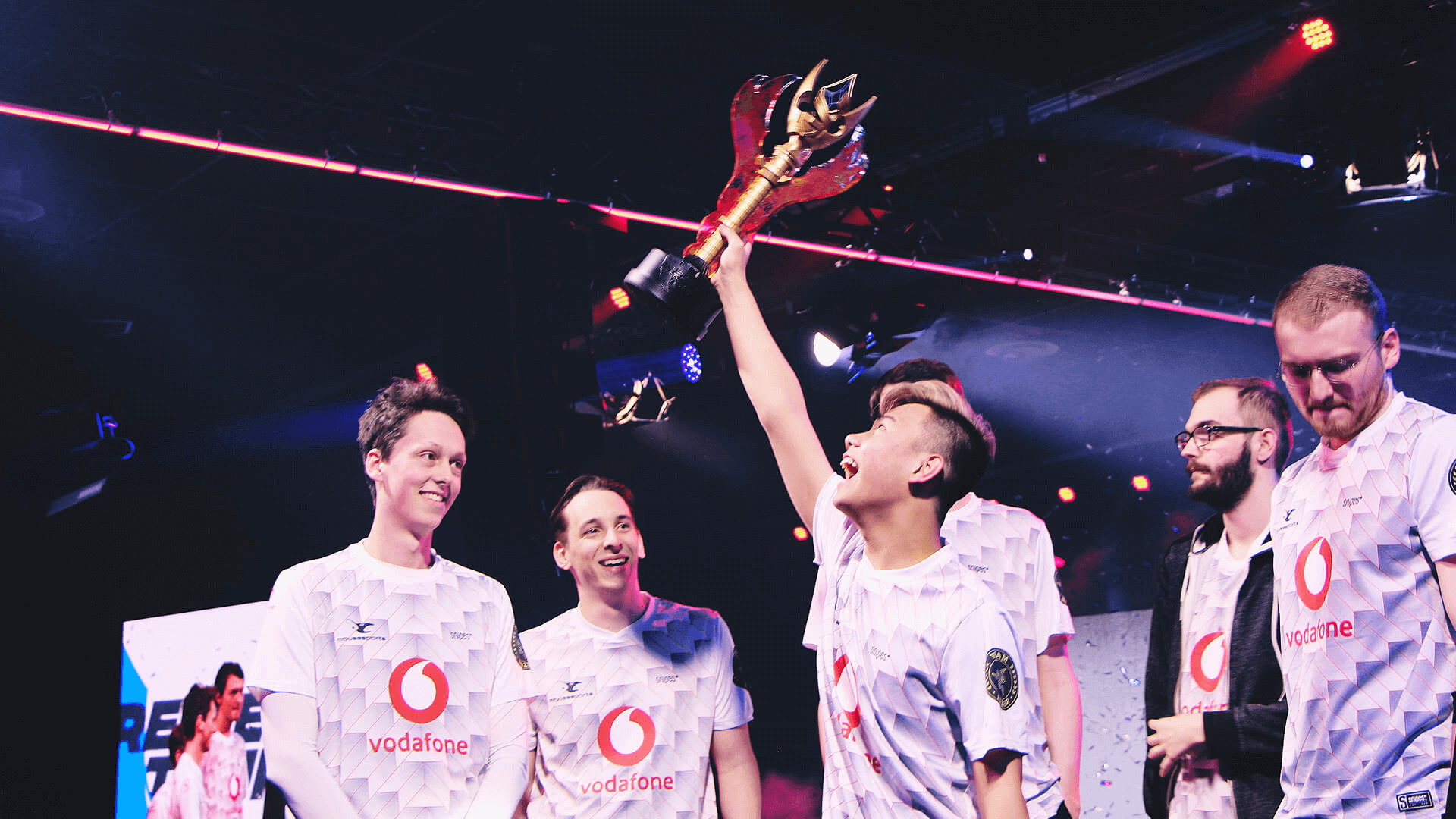 In August, the mousesports League of Legends team won the Premier Tour Summer 2019 at gamescom. With a hard fought 3:2 victory over BIG in the Grand Final, we will represent Germany in the European Masters group stage.
The highlight of the Premier Tour was held at gamescom 2019 in Cologne, but before the tour culminated in a thrilling Grand Final between mousesports and BIG, both teams had to fight their way through a group stage and a knockout stage. With a 3-1 record, our League of Legends team qualified for the next stage, in which they would face Schalke 04 Evolution. After Schalke 04 crushed our dreams of defending the ESL Meisterschaft trophy with a 0:2 defeat in the ESLM semifinals, we took revenge in the Premier Tour, by winning a close encounter with 2:1 overall to advance to the winner's final.
Granted a chance to move on to the Grand Final from the upper bracket, mousesports took on Ad Hoc Gaming in the UB Final. The team continued their great streak in the Premier Tour and took a quick 2:0 victory over their opponents to secure a spot in the upcoming EU Masters as well as the chance to fight for the Premier Tour Summer 2019 trophy at gamescom. In the lower bracket, BIG defeated both Schalke 04 and Ad Hoc to position themselves as our Grand Final challenger.
The Grand Final started well with a packed audience in attendance at gamescom, as more than 1,500 fans created a fantastic athmosphere. As both teams entered the rift, it was BIG who got off to the better start and secure a 1-0 lead with a comfortable victory. But our team was able to reply well, with a victory of their own in game two. Game three looked like a done deal for us, as they had all ingredients for another victory but as we couldn't close the game due to some unusual mistakes, BIG used their chance to grab a 2-1 series lead. Thanks to a superior preparation and an overall deeper champion pool, we were able to win the two remaining games in the best-of-five series to crown ourselves Premier Tour Summer Champions 2019.
With their latest trophy at hand, the mousesports League of Legends team took a deep dive into the fans at gamescom 2019 on Saturday, as they've visited the booth of our sponsors Vodafone & Razer. While the fans had the chance to meet their favorite League of Legends players while sneaking a photo with the Premier Tour trophy, they also challenged the mousesports players for some 1v1 duels in both LoL and mobile games alike.