From Chicago via Arlington to Odense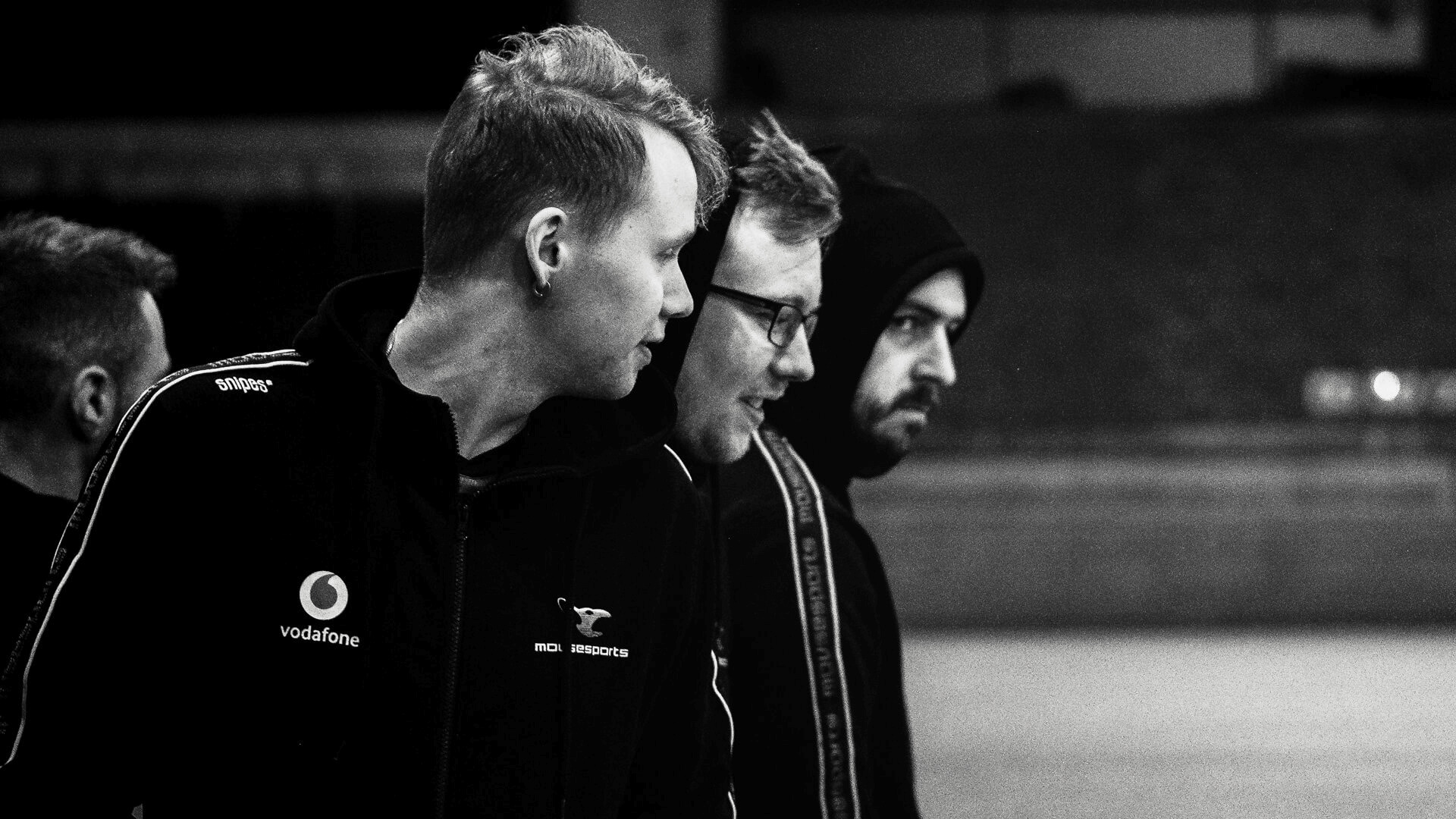 It have been quite some busy weeks for our Counter-Strike: Global Offensive team, as they've won 3rd place at the ESL Pro League Season 8 Finals in Odense, and finished 5th at ECS Season 6 Finals and IEM Chicago, all while qualifying for the Katowice EU Minor Championship in January 2019.
IEM Chicago
The busy tournament schedule for the remainder of 2018 kicked off in Chicago, when the team travelled to the Intel Extreme Masters event in windy city. An uncontested victory in the opening round against Avangar on Train was followed by a 1:2 loss to Team Liquid. In the lower bracket of group B, we saw ourselves against the likes of BIG, who lost to Fnatic in the opening round but surprisingly knocked out a struggling Na'Vi. In a 2:0 series, the team around Miikka "suNny" Kemppi secured two important victories on Dust II and Train to move the LB Final, fighting for the last spot in the playoffs against the Brazilian lineup of Luminosity.
While Fnatic & Team Liquid secured their playoff ticket earlier in group B, we claimed the last spot in a thrilling 2:0 series over Luminosity on Cache (16:13) and Mirage (16:5). The fans in the Wintrust Arena in Chicago saw a quarterfinal fight between two European heavyweights, as we took on the Danes of Astralis – the first of three encounter of the next couple of weeks. Although we've managed to shake off a tough loss on Train (5:16), we couldn't close the game on Nuke and finished IEM Chicago on a shared 5th place, after a 0:2 defeat to later champions Astralis.
ECS Season 6 Finals
Coming straight from Chicago and some online matches for both ECS and EPL, we travelled West to Arlington, Texas for the ECS Season 6 Finals. With a third place finish in the European division in the regular season, our team saw itself in a group with Astralis, mibr and Cloud9. With an opening game loss to mibr on Mirage, it was a do-or-die situation against Cloud9, the team Martin "STYKO" Styk played for on loan recently, before returning to the mousesports starting roster before IEM Chicago. A narrow 16:14 victory on Train was followed up by a rather comfortable 16:7 victory on Mirage, to move to the final match of the groupstage against no other than Astralis again.
Unlike Chicago, the games against the Danes were much closer, but still in favor for Astralis, as we suffered a 16:14 / 16:13 defeat on Mirage and Nuke, to finish ECS Season 6 Finals on a shared 5th place, taking home $45,000 USD prize money in the process.
ECS Season 6 Finals – all matches
– 7:16 vs mibr (Mirage)
– 2:0 vs Cloud9 (Train 16:14 / Mirage 16:7)
– 0:2 vs Astralis (Mirage 14:16 / Nuke 13:16)
EPL Season 8 Finals
The ESL Pro League Season 8 Finals were the final event of 2018 for our Counter-Strike: Global Offensive team. During the regular season, our team struggled to finish in the top ranks of Europe, due to some unexpected losses against teams from the bottom part of the table. Unlike in season 7, we had to fight until the very last week of play to secure a playoff spot, but in the end, the team qualified for the Finals with a 1-1 series over NiP.
However, when the Finals started, the mousesports CS:GO squad was on point: A quick 16-5 opening match victory over North American team Ghost Gaming, followed by a dominating 2-0 series against Natus Vincere saw Robin "ropz" Kool and his team in the UB Final against mibr, fighting for a direct berth into the semifinals. After a lost encounter with the Brazilians, we didn't start well against Renegades in our quarterfinal series against Renegades in the Sparekassen Fyn Arena in Odense, Denmark. On Cache, we took a 4-16 beating by the Australian team, but managed to tie the series with a narrow 16-14 nail biter victory on Mirage, before closing the series with a 16-9 triumph on Train to advance to the semifinals. In the semifinals, we had to take on Astralis one last time in 2018 and just as in Chicago and Arlington, we didn't find the recipe to defeat the Danes, who marched on to win the ESL Pro League Season 8.
EPL Season 8 Finals – all  matches
– 16:5 vs Ghost Gaming (Train)
– 2:0 vs Natus Vincere (Nuke 16:6 / Train 16:4)
– 0:2 vs mibr (Train 14:16 / Inferno 6:16)
– 2:1 vs Renegades (Cache 4:16 / Mirage 16:14 / Train 16:9)
– 0:2 vs Astralis (Mirage 12:16 / Inferno 5:16)
STYKO's return to the starting roster
IEM Chicago marked the first event with former starter Martin "STYKO" Styk returning to the active roster, after [his return in mid October](http://www.mousesports.com/stories/styko-returns-to-starting-lineup). With the team that won both StarSeries season 4 and the V4 Future Sports event this year, team captain Chris "chrisJ" de Jong and his squad were motivated to take a shot at the Intel Extreme Masters event in Chicago. In both tournaments he played, STYKO instantly delivered solid performances, showcasing that he doesn't need much time to get back on track with the mousesports lineup, after his loan to Cloud9 earlier this year. Despite the lack of experience in the second half of the year with STYKO, our CS:GO team impressed many at IEM Chicago and ECS Season 6 Finals in Arlington and secured a solid top 5 finish in both tournaments.
Stopped by Astralis three times
Being stopped by the world's number one ranked team and later champion is not a big deal – but not finding the recipe despite some close results in three encounters against Astralis in total over the last couple of weeks certainly stings. The Danes have been on a roll lately, and proved to be our team's kryptonite when it comes to the knockout stages. If both teams carry their performance into 2019, we're up for another round – which very well could be at the IEM Katowice Major.
Minor steps towards the Major
Due to the 0-3 group stage outing at the London Major, we had to go through the troublesome online qualifier for the European Minor championship in December. After the ESL Pro League Season 8 Finals in Odense, we jumped into competition during the closed qualifier stage in Europe. In two matches against x-kom & Vitality, we managed to claim a berth to the Minor Championship which will happen in Katowice from January 14-16, with the two best European teams qualifying for the New Challenger Stage at the Katowice Major.
"Our two first weeks were really fun to play, as nobody expected us to do anything and yet we proved, that we could contend for a LAN spot. Unfortunately we lost our consistency and couldn't find out how we should have played the following weeks" - Skyline