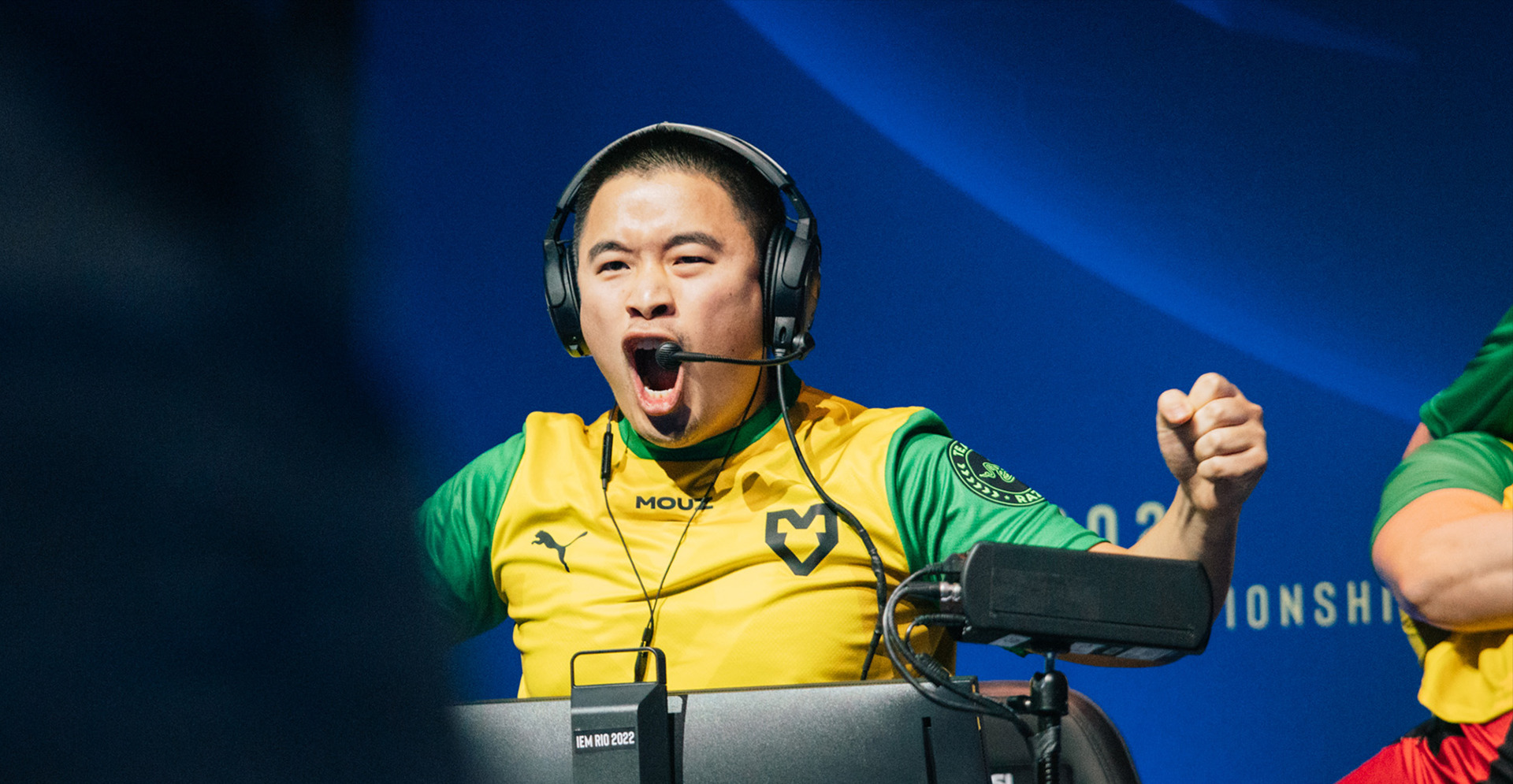 Christopher "dexter" Nong will no longer be part of the active MOUZ lineup. Dexter's arrival in 2021 brought a fresh perspective to the team. He led MOUZ to heights in 2022 and helped achieve notable victories, including a major semifinal appearance. However, the year 2023 proved challenging, with early eliminations at several events.
In early 2021, Dexter arrived at MOUZ joining Bymas, acoR, frozen, and ropz as their new in-game leader, who is responsible for calling strategies during a match. Taking the leap to relocate from Australia to Europe during the challenging period of the COVID-19 pandemic, Dexter showcased his unwavering commitment to MOUZ and his dreams. Embracing the opportunity to compete full-time in Europe, he demonstrated a relentless work ethic and a burning desire to excel in Tier 1 Counter-Strike. Dexter's arrival brought not only his unique way of communication but also his much-loved personality that quickly endeared him to fans and teammates alike.
Great success in 2022
When the team experienced changes in its roster in 2022, dexter adapted his way of communication to fit the new dynamics. As an IGL, he grew deeper into his role, helping the new MOUZ NXT players in the roster with their start in Tier 1 Counter-Strike.
"I have to transition the way I want to call to make strats that are more focused on putting them in the right place", dexter said in an interview back in 2022.
Under dexter's leadership, the year 2022 was a great one for MOUZ, with reaching playoffs at IEM Cologne in front of MOUZ's home crowd, which support added to the electric atmosphere and fueled the team's performance. Shortly thereafter, the team had a remarkable run at the IEM Rio Major, reaching the semifinals and with that the Top 5 in the HLTV rankings.
Unexpected rollercoaster
Entering 2023 with high expectations, MOUZ was primed for continued success. However, their journey took an unexpected turn. The team, including dexter, faced early eliminations at IEM Katowice and IEM Rio, leaving them hungry for redemption. Despite a hard-fought qualification for the Blast Paris Major by defeating FaZe, MOUZ's run in Paris ended in devastation with another early elimination.
The subsequent IEM Dallas 2023 provided a resurgence for MOUZ, as they battled their way to the finals. However, the course of the first half of the year shows that changes are necessary. The goal is to perform as best as possible in the remaining CS:GO tournaments this year and prepare the team for Global Offensive's successor – Counter-Strike 2.
It is at this juncture that dexter's departure from the active Counter-Strike lineup of MOUZ is announced. This serves as an opportunity for both dexter and MOUZ to explore new paths and embrace fresh challenges. We wish Chris all the best going forward in his career.
"It's been a crazy journey we had together. It was extremely exciting to be alongside him in my first major and also in my first Tier 1 team. I know that he will do well and I just hope that he stays focused and does what he likes to do the most, because he deserves to be happy. Good luck in your next adventure, dexter." - Dorian "xertioN" Berman
Jan Dominicus

Thank you, Chris
"I am really thankful for the time we got to share with Chris in MOUZ. Chris arrived in Hamburg under very difficult circumstances in the middle of covid and started a new chapter in Germany. It cannot be overstated how much respect I have for the commitment he showed during his 2 1/2 years with the team. Chris story with us is extraordinary and I am extremely happy that we got to do this adventure together. I am convinced Chris will be successful wherever he goes. We will follow his career and always cheer for him"