ESL One New York Champions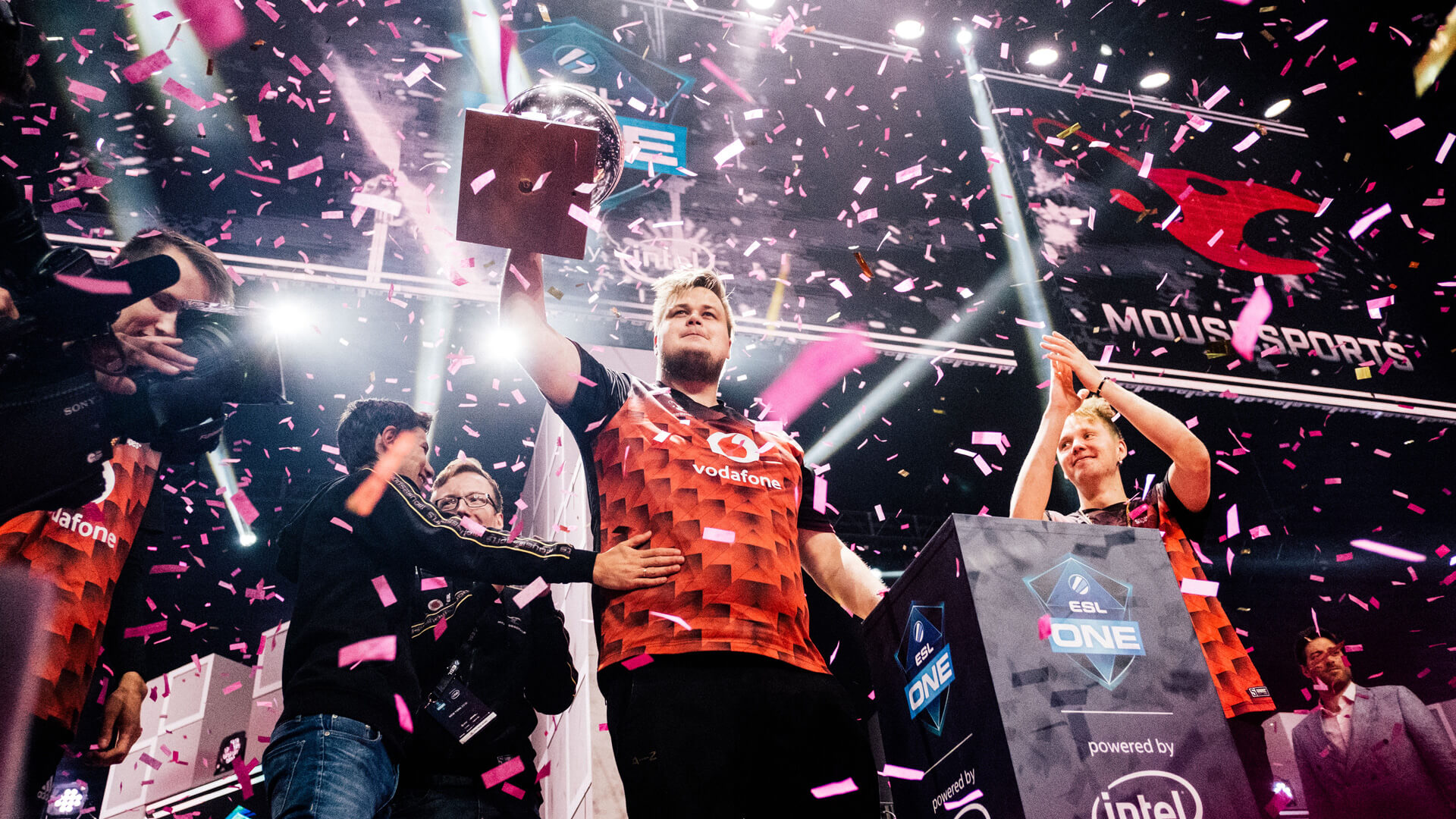 We've won the ESL One championship in New York City's Barclays Center, taking home our first ever ESL One trophy as well as $125,000 USD prize money, after a s struggling performance at the London Major before.
In a thrilling Grand Final against Team Liquid in Brooklyn, our Counter-Strike: Global Offensive team managed to orchestrate an impressive comeback to win the title. With Liquid playing off a 2-1 lead in the best-of-five series, team captain Chris "chrisJ" de Jong and his team saw themselves at a 4:13 score deficit on the fourth map Dust II. On the edge of defeat, we fought our way into overtime to win the fourth and force a fifth and final map against the home-town favorites of Team Liquid.
The last map happened to be Mirage – our very personal playground not long ago, but a very inconsistent map for our team in the past weeks. A halftime score of 10:5 and the most memorable play in recent Counter-Strike history by chrisJ led to a 16:8 victory on Mirage, to win ESL One New York 2018.
"I feel like we can still win New York"
The signs leading to New York couldn't have been worse: Coming off the summer break, we've been able to get back into competition mode with a dedicated bootcamp in Germany before winning third place at DreamHack Stockholm, with the all so important London Major being the number one priority. But it all quickly fell apart, as we got knocked out during the New Legends stage in Wembley, not winning a single game and flying home with the worst case scenario right in front of our eyes: 0-3 record and no automatic slot at the upcoming Katowice Major.
After a disappointing performance from our team, team captain Chris "chrisJ" de Jong stood up, stating that he still thinks, the team got what it takes to win a big event, and with New York just around the corner, it could very well be this bounce-back event for our team.
Coming back is a sign of mental strength
A key takeaway from ESL One New York is the certainty to be able to recover and come back from almost lost situations. During our ESL One New York championship run, we've been close to defeat in three out of four games. In both best-of-two group stage matches against Fnatic and Gambit respectively, we had to play with a 0:1 deficit after losing the first map, ultimately winning both games 2:1. Also the Grand Final was on the edge of a failed campaign, as we've been down 1:2 in the best-of-five series with a 4-13 scoreline on the fourth map on top. This mental toughness is a helpful addition to our team's skillset, as previous iterations of our Counter-Strike roster haven't been as mentally tough as the current one to fight back from these kind of situations.
Robin's family witnessing his success live in New York
Robin "ropz" Kool has been one of the very few featured players at the recent CS:GO Major tournament in London. The entire esports community got close and personal with the young Estonian star player, while getting to know his loving family in the process. ESL One New York marked the first ever esports tournament Robin's mother and grandmother travelled to and they got to celebrate his biggest achievement in his young career with him.
Final Ranking
1. mousesports – $125,000 USD
2. Team Liquid – $50,000 USD
3. NRG Esports & Gambit Esports – $25,000 USD each
5. Natus Vincere & G2 Esports – $8,500 USD each
7. FaZe Clan & Fnatic – $4,000 USD each