Champions of DreamHack Tours 2019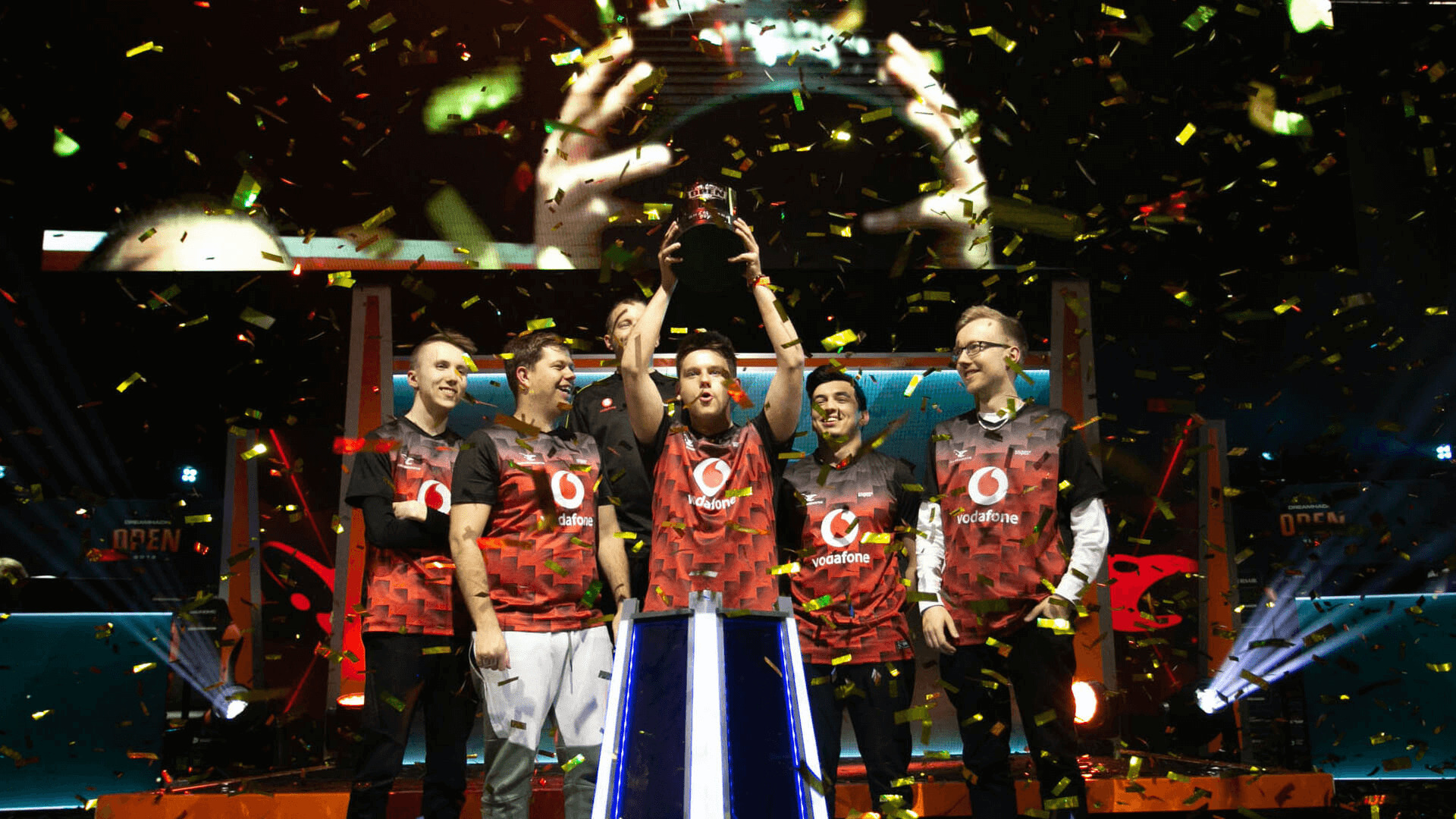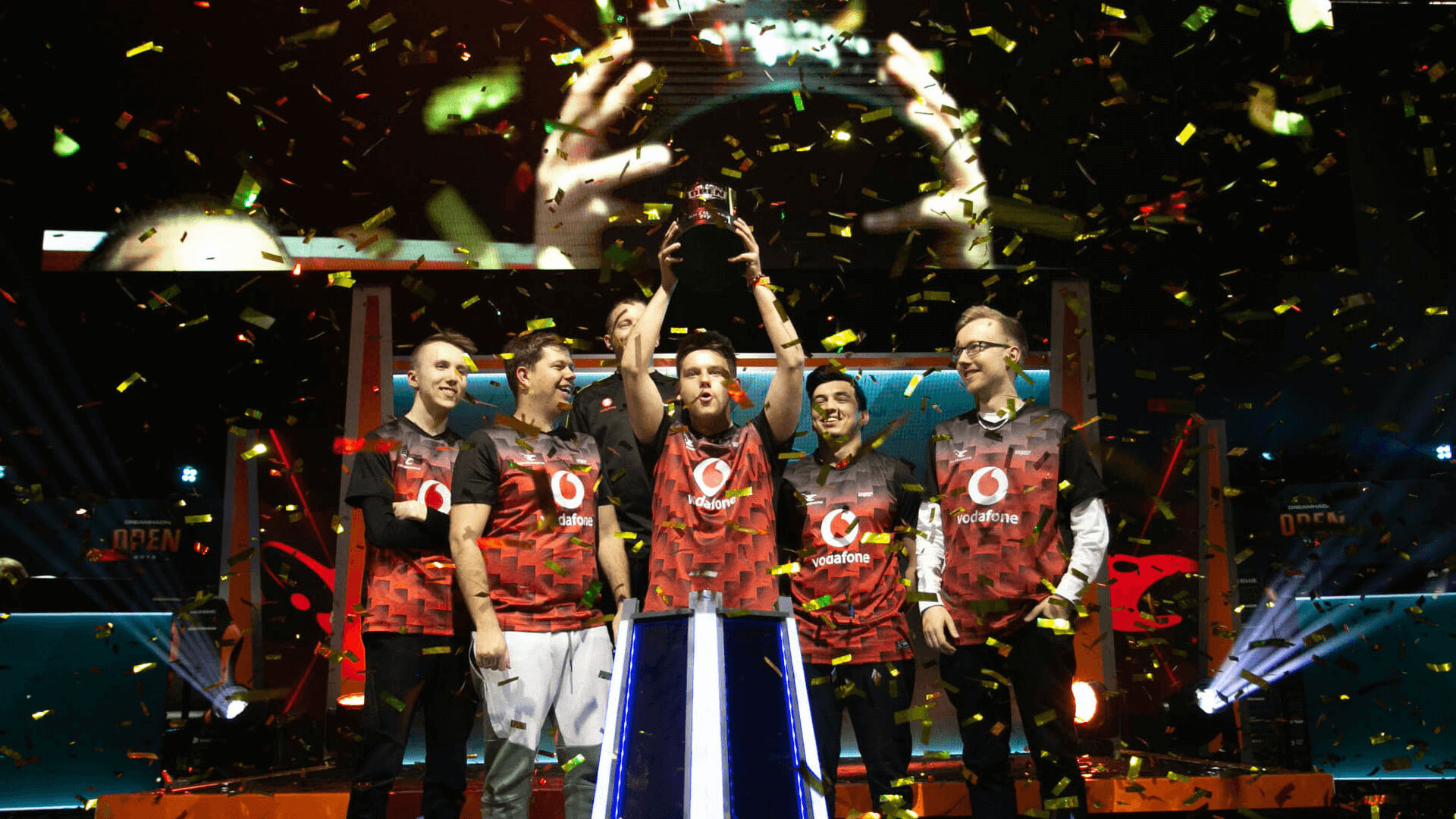 We've won the DreamHack Open event in Tours, France, after successfully taking revenge on Valiance in the Grand Final, for the IEM Katowice knock-out earlier this year. Robin "ropz" Kool received MVP honors for his performance in Centre-Val de Loire.
A total of 230 days have passed since a mousesports CS:GO team hoisted the trophy at ESL One New York 2018. Last weekend, mousesports managed to claim another first place finish by winning the DreamHack Open event in Tours, France. The popular gaming festival in the French metropole also marked Robin "ropz" Kool's two year anniversary, as he kickstarted his career as a rookie at DreamHack Tours in 2017. His return to the city was crowned by a MVP performance throughout the group stage and playoffs, to help his team lift the first trophy since the installment of Finn "Karrigan" Andersen, David "frozen" Cernansky and Özgür "woxic" Eker in March this year.
Mousesports started well into the tournament, as they picked up an uncontested 16-4 win on Inferno over the French Instinct Gaming team in their opening match. But only a few hours after their victory, they've lost to Valiance on Dust II – as a result, mouz had to face Windigo in the Decider Match for a chance at a semifinal stage appearance the next day. On Overpass & Nuke, mousesports showed a stronger performance than against Valiance, to defeat Windigo 2-0 overall, to advance to the semifinal vs DreamHack Rio de Janeiro Champions Avangar on Sunday.
The game's highlight play was delivered by none other than legendary in-game leader Finn "Karrigan" Andersen, who tricked Windigo in a 1v2 second round force play.
Semifinal & Grand Final on the main stage
The stage was set for an interesting final day in Tours: mousesports, G2 Esports on home soil, as well as the the two top three finishers from DreamHack Rio, Avangar & Valiance in a head-to-head duel for the championship. Top open things up, mousesports took on Avangar in the first semifinal and were off to a promising start, as they took seven attacker rounds away from Avangar on Train, before heading into the favored CT side. Young star David "frozen" Cernansky, who had a rather quiet showing in the first half, took over duties in the pistol round with a 4k performance to pave the way for an 8-1 showing to close out Train against the Kazakh team.
While mousesports already booked their spot in the Grand Final, Valiance shocked the French team by knocking out G2 Esports on home soil in a thrilling three map series, including overtime in the third and final map, Dust II, to claim the right to challenge mouz for the DreamHack Open Tours championship.
Mousesports started well into the Grand Final by securing eight attacker rounds on Train, but Valiance held the game tight, by showcasing a great T side as well. With the game set to 13-12 in favor of mouz, Valiance managed to take out three mousesports players, pushing both woxic and ropz into a crucial 2v5 situation with no funds left for the following round. The 20-year-old Turkish player delivered a highlight-reel-worthy play by finishing off all five Valiance players on his own to push his team over the finish line on the first map.
On the second map, Mirage, mousesports converted a 10-5 halftime lead as CT into a 16-11 victory to win DreamHack Tours 2019 in convincing fashion.
Just like 2017, mousesports manages to win their second offline tournament after a major roster reboot. Their Mykonos championship was followed by the most successful year in team history, including trophy winning campaigns in Kiev, Budapest & New York.
Up next: Hamburg, Minor Qualifier & Pro League Finals
Up next for the team is a trip to mousesports' new HQ in Hamburg, Germany, as Finn "Karrigan" Andersen and Co. are looking to prepare for the EU Minor Closed Qualifier, mid June. As the Closed Qualifier will be held online, they'll play from the team's bootcamp facility, before heading to ESL Pro League Finals in Montpellier, France, starting June 16.
Final Ranking
* 1st mousesports – $50,000 USD
* 2nd Valiance – $50,000 USD
* 3rd Avangar – $10,000 USD
* 3rd G2 Esports – $10,000 USD
* 5th Windigo Gaming – $3,000 USD
* 5th FrenchFrogs – $3,000 USD
* 7th Ghost Gaming – $2,000 USD
* 7th Instinct Gaming – $2,000 USD
*Photo: DreamHack*