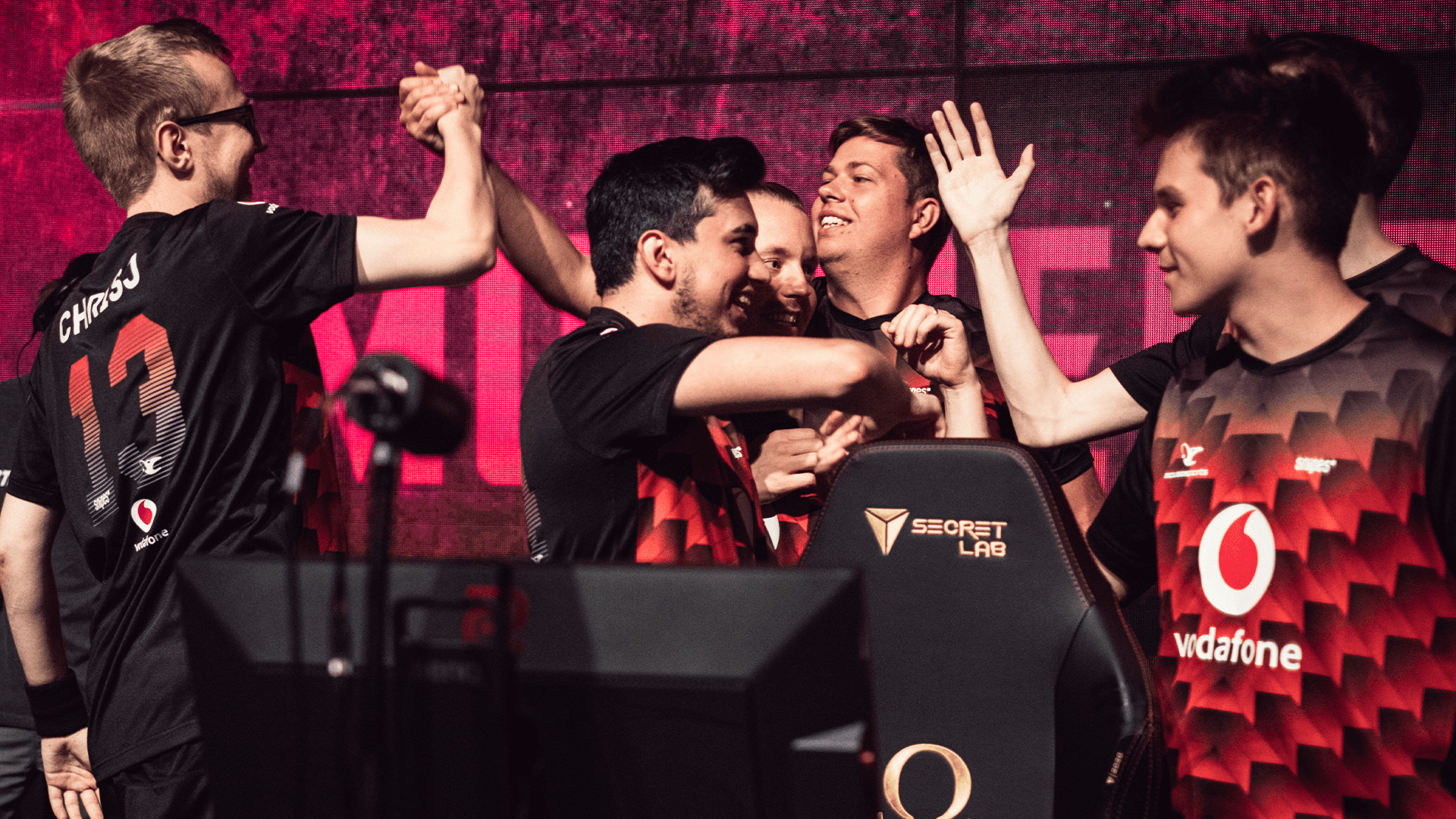 Here at mousesports we keep developing ways of engaging with our fanbase through social media, live events and tournaments. Next to the fans, there is another audience that might be interested in what we do as a team organisation. In the "inside mouz" LinkedIn blog we will be writing stories about our players, how we nurture their talent and general behind the scenes information that might be daily business to us but very insightful to you. Without further ado, in the following paragraphs we want to introduce our core values and culture when interacting with our players and our role as an esports team organisation for our players.
"This is the best team I've ever had and the first org that cares." Those words are from Jack "Speed" Packwood-Clarke, our 18-year-old Rocket League player during his first visit to our office and training facility in Hamburg. When the three Rocket League players arrived, they entered a room with high-end gaming hardware, electric handwarmers on each desk and "Franzbrötchen", which is a traditional sweet bun from Hamburg. All of our players come from different countries, which means it's a clash of cultures, beliefs and habits across mousesports. It's one of the most amazing challenges to bring together different mindsets under the mouz-umbrella with the same goal in mind: win world championships. What truly matters is to be transparent, openminded and to keep it simple. Winning is easy, dealing with losses and staying positive is tough and everybody deals with it differently. Assuring the players wellbeing isn't just about providing a great practice environment, but also giving access to mental coaches, physiologists and experienced managers, whom they can turn to at any time.
Many esports athletes are still quite young, hence the conscientious development and support are a top priority. We work hard to act as a bridge in maintaining the successful future of our esports athletes. They are very talented individuals with a possible fragile career, as the scene isn't fully professionalized. We stabilize this by diminishing schedule clashes with their academic careers for instance. With over 17 years of expertise in esports, mousesports has mastered the care for pro players. This includes education in being a public figure, which can be compared to a soccer or basketball player. They have a certain influence which comes with responsibilities, it can make and break a career when you're in the spotlight.
Apart from the daily improvements to strengthen our athletes' careers, we keep working towards strengthening the supportive bridge for the players. We are working on the next steps to keep nurturing the ideal environment for our athletes. It means that we want to be the platform for fans and partners to interact with mousesports' players and esports in general. Being pioneers in the field has always been a daily challenge of mousesports that we enjoy taking on. We will accomplish this together with our partners, fans, players and employees with the mousesports brand. Culture eats strategy for breakfast, the environment we setup is key for our success.
This was just an introduction to the stories to come. The content will range from interviews with our coaches, players, partners and coworkers to showing a normal day in the training facility much more behind the scenes content. Feel free to give insights requests in the comments or just a simple feedback on how you feel about this type of lighthearted content.
"This is the best team I've ever had and the first org that cares." - Speed