MOUZ AND SNIPES: UNIQUE ANIME VIDEO TO ANNOUNCE NEW COLLECTION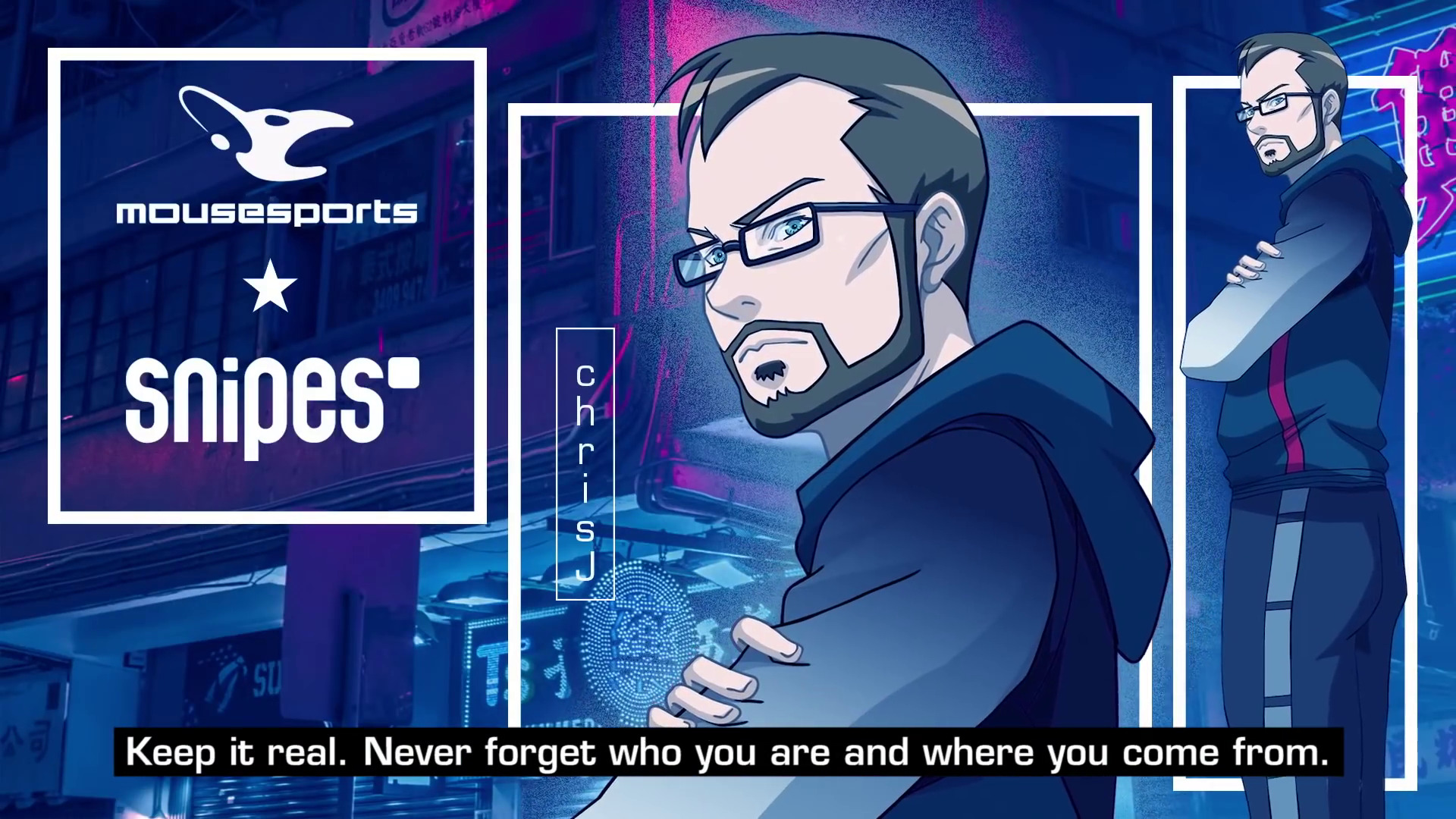 The partnership with snipes started with a banger anime video that showcased a new collection of snipes to celebrate their journey into the esports scene. It shows a little introduction to esports, with Hip hop music and a voice over telling the watchers about the right winning mentality needed to win in the scene.
This format is something nobody has ever tried and quickly gained popularity due to its outstanding execution and high-quality production. With snipes we wanted to take the partnership to the next level and really leverage the concept of lifestyle and esports. 
The concept of the video fits the streetstyle and R&B fusion of snipes as well as the underground look and feel of mousesports. The players already are quite the fashionistas themselves, hence their motivation and mood towards the project has been quite enthusiastic and positive. 
ABOUT SNIPES
As one of the largest sneaker and streetwear retailers in Europe, SNIPES has always been focused on shaping and driving the streetwear culture. Having already launched branded product partnerships with popular figures like Wiz Khalifa, Snoop Dogg and Rick Ross (and many more), SNIPES has given consumers inspiration and a voice on its best-in-class social media outlets. Now with over 100 stores across the Mid Atlantic and Midwest, we are thrilled to continue expanding the SNIPES brand across the USA.
"It doesn't happen often that a sponsor goes to such length to produce something like this video. It's super cool to see yourself as a drawn character."